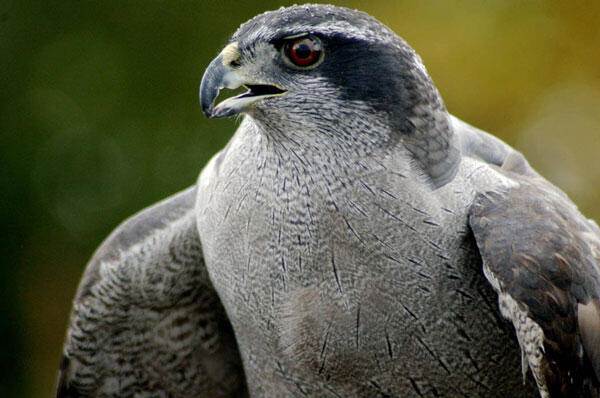 TONGASS NATIONAL FOREST, ALASKA (June 11, 2021)—In an announcement released today, the Biden Administration will either repeal or restore the Trump-era "Alaska-specific" Roadless Rule in Alaska.
"The Biden administration makes and important first step towards fulfilling its early promise to address the climate crisis by committing to protecting our nation's best solution to climate change—protecting the lands and waters of the Tongass National Forest," said Natalie Dawson, executive director at Audubon Alaska. "We applaud their efforts and encourage them to carry out an inclusive process that engages stakeholders across the U.S. and honors nation-to-nation relationships with Tribes."
The Tongass National Forest sequesters 44% of our nation's carbon on national forest lands and is home to over 40% of birds from across North America. Reinstating the roadless rule for the Tongass would restore protections for 9.3 million acres of forests, including some of the world's largest remaining stands of old growth Sitka Spruce and Red Cedar. These forests are home to endemic species like the Queen Charlotte Goshawk and the Alexander Archipelago wolf.
"Alaskans have spent decades standing up for the forests and waters of the Tongass," continued Dawson. "We recognize our future is building resilient natural and human communities, as well as restoring already damaged streams and rivers to support the health of the salmon runs that bring billions of dollars to our region. The health of our communities and our future relies on bold climate actions. These bold actions begin with protecting what we already know is our best defense against the climate crisis."
Alaska residents have repeatedly spoken out against the removal of the Roadless Rule on the Tongass and their concerns are echoed by more than 1.5 million Americans who submitted comments during the original rulemaking process. 11 Tribal governments in the region submitted a petition to the Forest Service requesting the protection of traditional lands for the Tlingit, Haida and Tsimshian Peoples, including a new rulemaking process done in collaboration with the Tribes of Southeast Alaska.
In October, 2020, the U.S. Department of Agriculture lifted roadless restrictions on more than 9 million acres of Southeast Alaska's 17-million-acre Tongass National Forest, areas previously determined by the U.S. Forest Service to be critical for protection. As a result, Audubon joined Southeast Tribes and other conservation organizations in a lawsuit seeking to overturn the Trump administration's decision.
###
Media Contact:
Rebecca Sentner, Audubon Alaska, rebecca.sentner@audubon.org 907-276-7034
About Audubon
The National Audubon Society protects birds and the places they need, today and tomorrow. Audubon works throughout the Americas using science, advocacy, education, and on-the-ground conservation. State programs, nature centers, chapters, and partners give Audubon an unparalleled wingspan that reaches millions of people each year to inform, inspire, and unite diverse communities in conservation action. A nonprofit conservation organization since 1905, Audubon believes in a world in which people and wildlife thrive. Learn more at www.audubon.org and on Facebook, Twitter and Instagram @audubonsociety.
Since 1977, Audubon Alaska has been conserving the spectacular natural ecosystems of Alaska for people, birds, and other wildlife. Audubon Alaska uses science to identify conservation priorities and support conservation actions and policies, with an emphasis on public lands and waters. Audubon Alaska is a state office of the National Audubon Society. Learn more at ak.audubon.org.