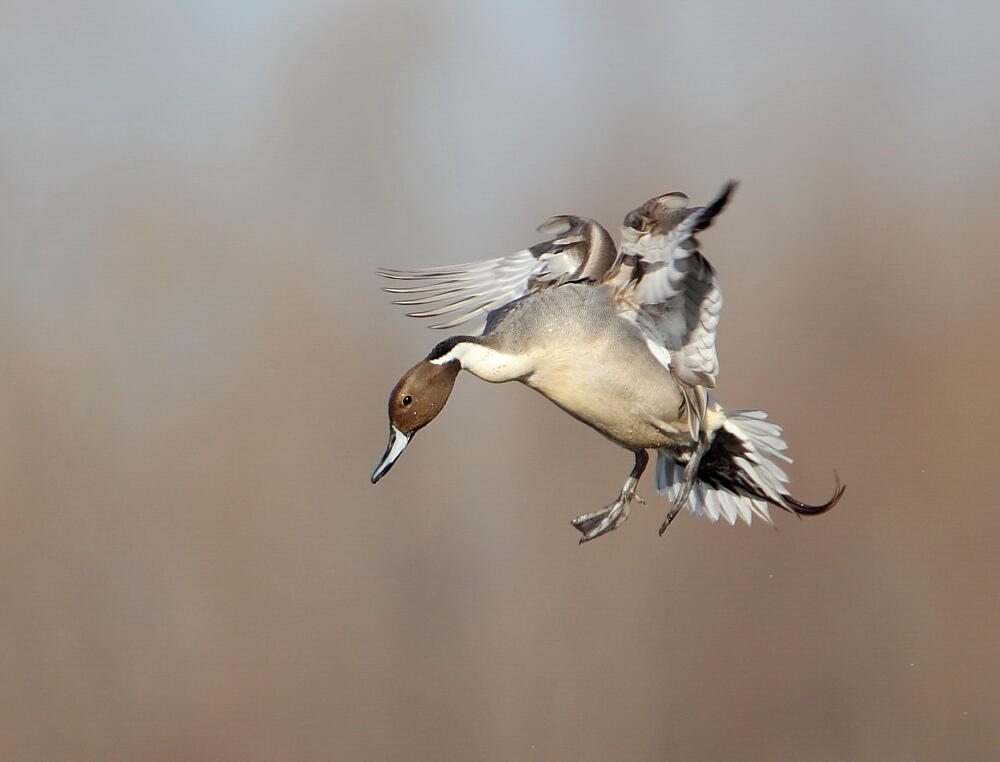 ANCHORAGE, Alaska/Dena'ina Ełnena (September 6, 2023)—Today, the Biden administration announced a suite of constructive actions that would strengthen conservation protections and help address climate change in America's fragile Arctic.
First, the Biden administration announced that the Department of the Interior is canceling the last remaining oil and gas leases, issued illegally by the Trump administration, on the coastal plain of the Arctic National Wildlife Refuge. Following this, the administration issued a draft supplemental environmental impact statement (DSEIS) that recognizes conservation needs and Indigenous rights in the Arctic Refuge. The leases, held by the Alaska Industrial Development and Export Authority (AIDEA)—a State of Alaska-owned corporation—were acquired in a rushed January 2021 lease sale that the Trump administration rammed through during his final days in office.
But that's not all.
In the Western Arctic, home to the National Petroleum Reserve-Alaska, President Biden announced a new conservation rule that is a critical step toward recognizing the importance of Alaska's public lands and waters for communities, biodiversity, and our global climate. The new conservation rule strengthens protections for 13 million acres of designated Special Areas, featuring invaluable wildlife habitat. The conservation rule also establishes a process for creating additional—and much-needed—Special Areas within the Reserve.
In response, Audubon Alaska's Interim Executive Director David Krause issued the following statements for each landscape:
Regarding the Arctic National Wildlife Refuge:
"We applaud the Biden administration for taking these meaningful steps to safeguard the ecologically and culturally irreplaceable Arctic National Wildlife Refuge. Birds migrating from every state and numerous countries, connecting people and communities around the globe, rely on this landscape to complete their life cycle. Canceling oil-and-gas leases in the Arctic Refuge ensures the health of the world's bird nursery and the protection of Indigenous lifeways."
Regarding the National Petroleum Reserve-Alaska:
"The lands and waters of Alaska's Western Arctic are like nowhere else on Earth. This landscape supports some of the most important avian habitat on the planet and is culturally irreplaceable for numerous communities across northern and western Alaska. Today's announcement is an important and necessary step to ensure that the Western Arctic's designated Special Areas and globally unique values are more meaningfully protected. Now the administration needs to get this rulemaking done—and done well."
Any media inquiries may be directed to Audubon Alaska's Communications Manager Lauren Cusimano at 907-433-5300 or lauren.cusimano@audubon.org.
About National Audubon Society/Audubon Alaska
The National Audubon Society protects birds and the places they need, today and tomorrow. Audubon works throughout the Americas using science, advocacy, education, and on-the-ground conservation. State programs, nature centers, chapters, and partners give Audubon an unparalleled wingspan that reaches millions of people each year to inform, inspire, and unite diverse communities in conservation action. A nonprofit conservation organization since 1905, Audubon believes in a world in which people and wildlife thrive. Learn more at audubon.org and on Facebook, Twitter, and Instagram at @audubonsociety.
Since 1977, Audubon Alaska has been conserving the spectacular natural ecosystems of Alaska for people, birds, and other wildlife. Audubon Alaska uses science to identify conservation priorities and support conservation actions and policies, with an emphasis on public lands and waters. Audubon Alaska is a state office of the National Audubon Society. Learn more at ak.audubon.org