About Us
Acknowledging Where We Live and Work
Click to learn traditional lands throughout the state with this interactive map.
A Land Acknowledgment is a statement that recognizes the Indigenous Peoples whose land we occupy. It acknowledges the legacies of violence, colonization, and displacement that are tied to the places we call home. Land Acknowledgments are about truth and honoring Indigenous histories and futures. Naming land is an exercise in power and erasure, so it is important that we acknowledge the original names and caretakers of the land we occupy.
Audubon Alaska recognizes that we work throughout the ancestral and unceded territory of the Indigenous Peoples of Alaska. Our office is located within Dena'ina ełnena, the traditional land of the Dena'ina Athabascan, but our work spans the entire state of Alaska. We owe deep gratitude to the Indigenous Peoples of Alaska for their continued care and stewardship of the land on which we work. We recognize our place within the history of colonialism that has led to the occupation of this land and celebrate the continued contributions of Indigenous peoples.
How you can help, right now
Donate to Audubon
Help secure the future for birds at risk from climate change, habitat loss and other threats. Your support will power our science, education, advocacy and on-the-ground conservation efforts.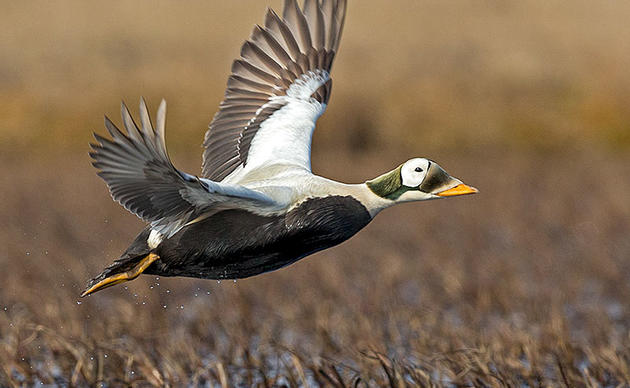 1% for the Planet
We are proud to be part of the 1% for the Planet network. If you own a business, please consider joining 1% for the Planet to support Audubon Alaska's conservation efforts.