Webinar: Where do we go from here?
Watch the recording of this webinar here:
Southeast Alaska is home to the world's largest glaciers, millions of migratory birds, one of the largest stretches of rainforest in the world, and 32 rural communities as diverse and vibrant as the islands on which they are located. The region is also challenged by remote access, climate change, and economic shifts as timber and fishing industries adapt to change. As COVID-19 reshapes Alaska's economic outlook, these challenges have never been greater. At the same time, the opportunity for charting a new and different path forward has never been more important.
Right now, it is easy to see how connected we are to one another and to the natural world. We are united by food systems, world markets and economies, and our collective health and well-being. These connections also form the backbone of regenerative economies. In Southeast Alaska for example, communities, businesses, and regional partnerships are addressing immediate needs with an eye to the future. How can things be done better now and in 10, 20, 30 years from now? Life in the time of COVID-19 gives us the opportunity to rethink how we do business in Southeast Alaska.
Speakers
Dr. Natalie Dawson is Executive Director of Audubon Alaska. Natalie Dawson has spent twenty years studying the complex relationships between people and place in Southeast Alaska. A biologist, guide, educator, and advocate for healthy communities, she is excited to promote new economic visions for Alaska. In 2020, Audubon is launching the Southeast Alaska Birding Trail, a community-designed virtual birding trail resource for local communities to develop place-based tours, education materials, and community service projects based on the principles of regenerative economic development.
Mary Goddard is the Regional Catalyst for Regenerative Tourism for Southeast Alaska. Mary has spent the past twenty years in Alaska Native Cultural Arts, film, design and working together with rural communities. She has spent the past recent years growing and developing her business, Alaska Mary (www.alaskamary.com) and most recently her production company MidnightRun. Mary is actively involved in setting up cultural classes in rural Alaska, as well as teaching Alaska native arts. She spends her free time on her hobby, www.plantguru.org, that is focused on indigenous plants, as well as working with the non-profits, Sitka Fine Arts Camp and Waypoint for Veterans and First Responders.

Dave Fedorski is co-owner of the production company MidnightRun LLC and he also hosts his own YouTube Channel, Starling Birch. He has worked as a Production Specialist for Comcast Spotlight in Chicago, as the technical director of The Alaska Real Estate Showcase in Anchorage, as a Shooter/Producer on Al Roker's Coast Guard Alaska in Sitka and Kodiak, was the Video Production Department Head at Heart of the City in Anchorage, and most recently a camera operator on Nat Geo Wild's "Alaska Animal Rescue."
Zakary Kirkpatrick was born and raised in Juneau and developed a passion for showcasing his home state from a young age. After working as a naturalist and captain for Allen Marine Tours, Zak graduated with a degree in Advertising with an emphasis in Account Management from Brigham Young University, and determined to apply his education in the state and industry he loved. Zak now lives with his wife and two sons in Sitka, where he serves as a member of the executive team for the Allen Marine Group, including Allen Marine, Inc. (the company's shipyard) Alaskan Dream Cruise and Allen Marine Tours.
Aaron Ferguson is the Community Investments Director at Spruce Root. In this role, Aaron implements strategies to finance community and regional economic, social, and environmental priorities and programs. Prior to his current role, Aaron served as the Regional Catalyst for Sustainability for the Sustainable Southeast Partnership. After growing up in East Asia, Aaron earned a degree from the University of Washington in Geography with a concentration in International Development, spending a year in Sichuan, China, to complete a public health research project. Aaron has worked with a variety of nonprofit organizations and governmental agencies around the U.S. and earned a Masters of Public Administration with concentrations in Strategic Planning and Environmental Policy, also from the University of Washington. He lives in Juneau.
How you can help, right now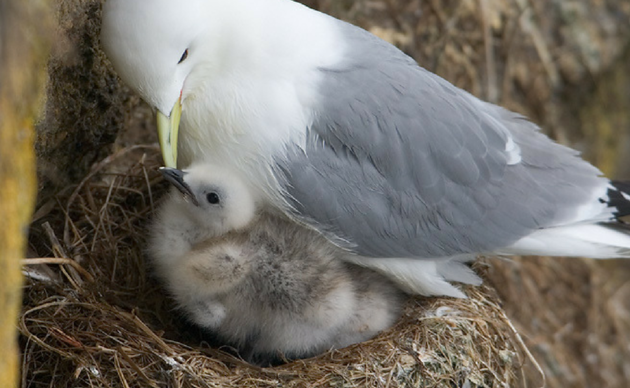 Donate to Audubon
Help secure the future for birds at risk from climate change, habitat loss and other threats. Your support will power our science, education, advocacy and on-the-ground conservation efforts.