Starting from Canoe Point Picnic Area in Trocadero Bay, a short 0.25 mile long trail leads from the gravel beach to a 130-foot waterfall. The trail follows a creek through a spruce and hemlock old growth forest. The picnic area and trail are popular destinations for recreational boaters and kayakers based out of Craig and Klawock. During the summer and fall, spawning salmon fill the creek leading up to the pool created by the waterfall. In winter, ice mounds form adjacent to the plunge pool. Wildlife viewing is excellent during this time with the opportunity to view birds and possibly glimpse a black bear. Be aware of tide changes and the variable ocean conditions. Always be prepared to stay longer than expected. There is no mooring buoy or dock at this site, so come prepared with a way to anchor out and access shore
Directions:
The picnic site and trail to the waterfall is located at the in Trocadero Bay approximately 12 miles south of Craig. Access is by boat, kayak, or floatplane.
Trail Information:
Birding Resources:
Species Checklist:
Other Resources:
How you can help, right now
Donate to Audubon
Help secure the future for birds at risk from climate change, habitat loss and other threats. Your support will power our science, education, advocacy and on-the-ground conservation efforts.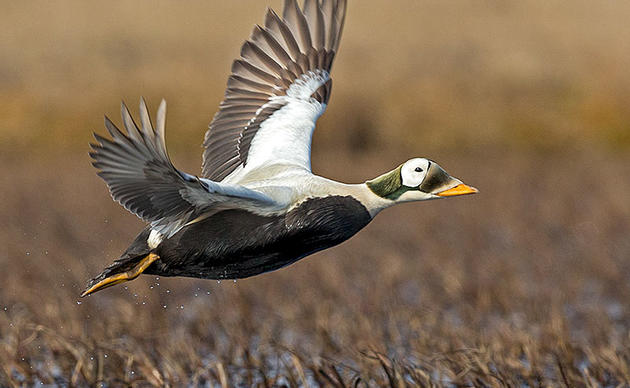 1% for the Planet
We are proud to be part of the 1% for the Planet network. If you own a business, please consider joining 1% for the Planet to support Audubon Alaska's conservation efforts.