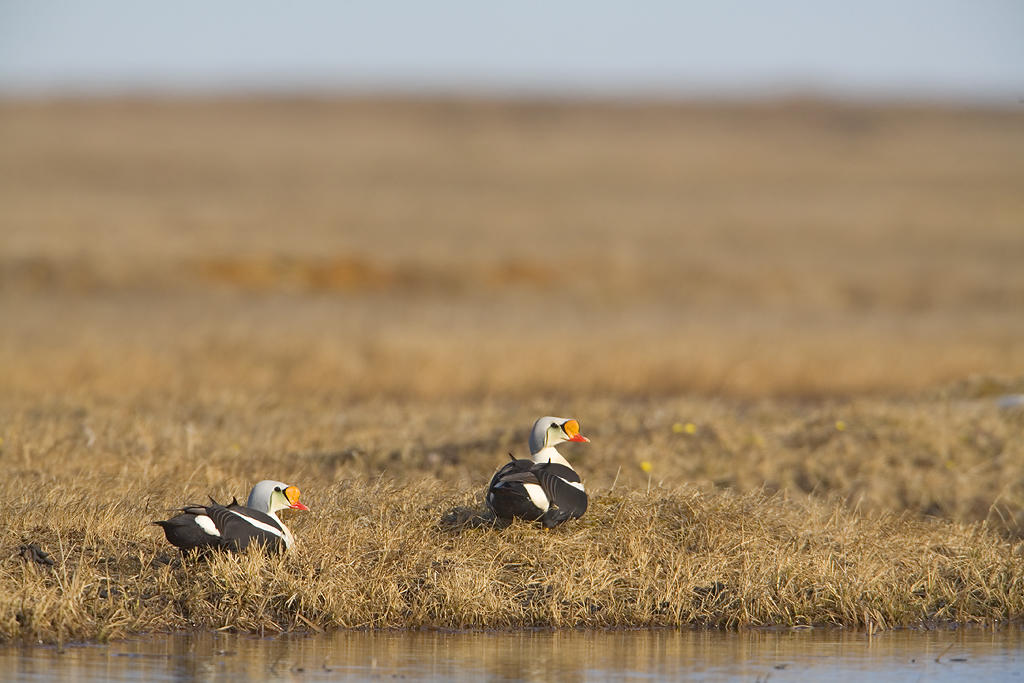 ANCHORAGE, AK (January 13, 2020)—Today Rep. Suzanne Bonamici (D-OR) introduced the bipartisan Blue Carbon for Our Planet Act, which will help the United States meet a goal of net-zero carbon emissions by 2050, by leveraging and enhancing the carbon storage benefits of coastal ecosystems.
"Alaska's coasts are where people and birds coexist, and this bill will provide resources to protect Alaska's coastlines and coastal communities in the face of climate change," said Dr. Natalie Dawson, executive director for Audubon Alaska. "Alaska is already home to natural climate solutions, and this bill would unlock more funding for infrastructure, habitat protections, restoration, and local climate solutions like food storage and flood control."
The bill would provide much-needed research and funding for federal agencies to gauge the potential for coastal ecosystems to remove carbon dioxide from the atmosphere and store it in their stems, branches, leaves, roots, and soils. Coastal ecosystems are vulnerable to climate change and are disappearing quickly, putting both birds and people on the coast at risk of sea level rise and increasing storms and flooding.
Dawson added, "Alaska is home to more coastline than any other state in the country, so it is important for Alaskans to address our role in protecting coastlines and coastal communities for a climate changed present and uncertain future."
Audubon's recent report, Survival By Degrees: 389 Species on the Brink, found that two-thirds of North American birds are threatened with extinction by climate change if warming continues at its current pace. According to our research, limiting warming to 1.5 degree Celsius would give 76% of at-risk bird species in North America a significantly improved chance of survival. Capturing carbon through natural ecosystem functions is the most cost effective way to achieve the goal of net-zero carbon emissions by 2050.
###
About Audubon
The National Audubon Society protects birds and the places they need, today and tomorrow. Audubon works throughout the Americas using science, advocacy, education, and on-the-ground conservation. State programs, nature centers, chapters, and partners give Audubon an unparalleled wingspan that reaches millions of people each year to inform, inspire, and unite diverse communities in conservation action. A nonprofit conservation organization since 1905, Audubon believes in a world in which people and wildlife thrive. Learn more at www.audubon.org and on Facebook, Twitter and Instagram @audubonsociety.
Since 1977, Audubon Alaska's mission is to conserve the spectacular natural ecosystems of the state, focusing on birds, other wildlife, and their habitats, for the benefit and enjoyment of current and future generations. Audubon Alaska uses science to identify conservation priorities and support conservation actions and policies, with an emphasis on public lands and waters. Audubon Alaska is a state office of the National Audubon Society. Learn more at ak.audubon.org.
Media contacts:
Audubon Alaska: Rebecca Sentner, rebecca.sentner@audubon.org, 907-276-7034
National Audubon Society: Rachel Guillory, rachel.guillory@audubon.org, 504-450-4976