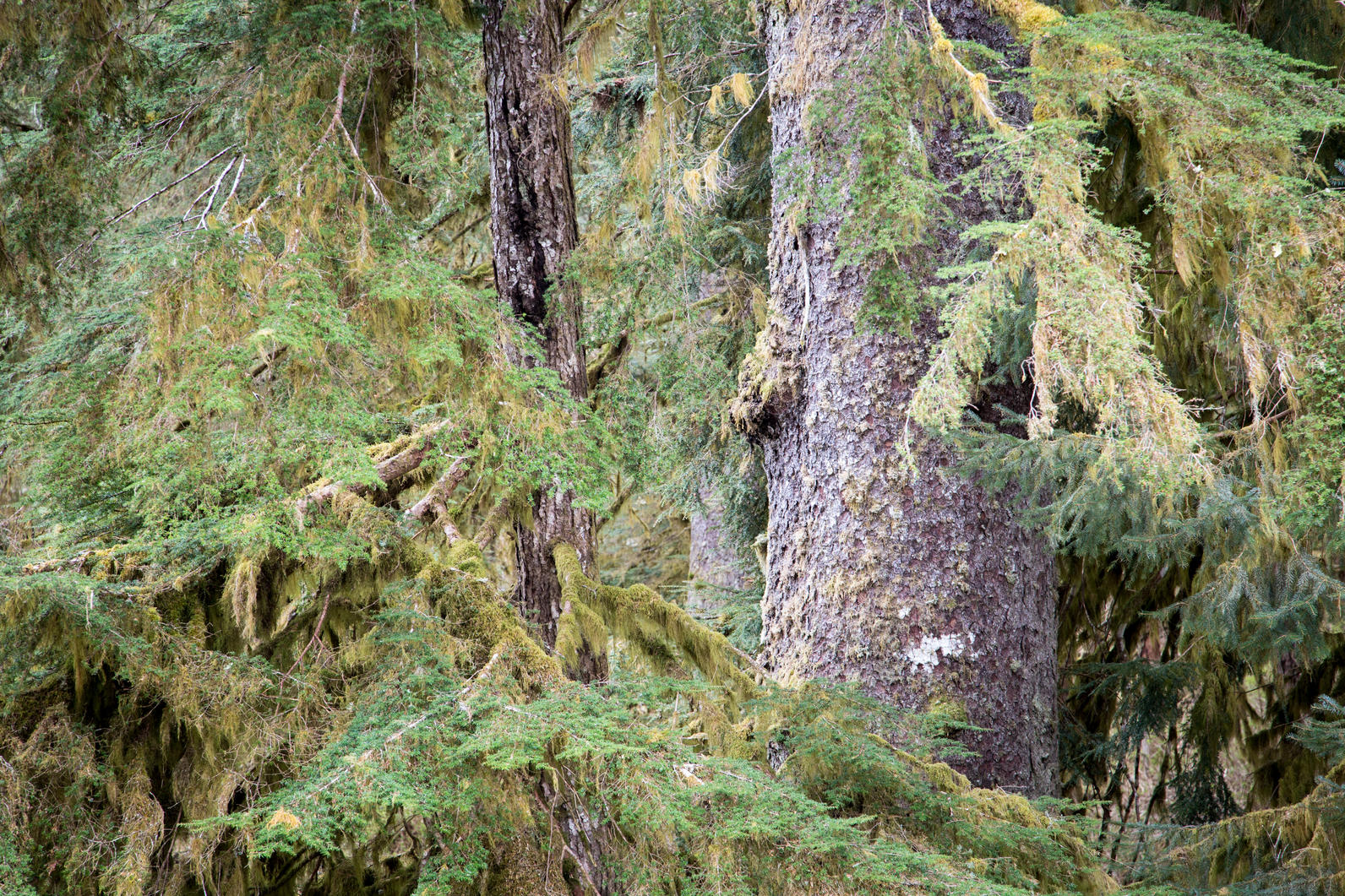 TONGASS NATIONAL FOREST, ALASKA (March 15, 2019)—The US Forest Service has announced it will sign a Record of Decision (ROD) for the Prince of Wales Landscape Level Analysis (POW LLA) Project on March 16. The stated purpose of the POW LLA project is to improve forest ecosystem health, help support community resilience, and provide economic development to the area. However, what the project actually does is allow for the sale of 235 million board feet of old-growth forest on Prince of Wales to timber operators over the next 15 years. This complex of islands has already experienced six decades of high-volume old-growth clearcutting. Researchers estimated in 2013 that 94% of the contiguous high-volume old-growth forests were clear-cut for timber between 1954 and 2004. Prince of Wales and its surrounding islands host numerous endemic plants and animals, found nowhere else on earth, which rely on old-growth habitat for sheltering, foraging, and breeding. Clearcutting neither improves the health of this ecosystem nor provides sustainable economic development.
"The Forest Service decision ignores scientific research that continues to highlight the importance of Prince of Wales Island as the engine of biological diversity for the Tongass National Forest," said Natalie Dawson, executive director for Audubon Alaska. "The decision also ignores the economic realities of southeast Alaska. There is great potential for the Tongass to serve as a sustainable 'working forest' for Alaskans and Americans, but continuing to degrade habitat on Prince of Wales will, in fact, jeopardize that opportunity."
The agency used a broad and imprecise "condition-based NEPA" process to authorize the POW LLA project, and did not conduct site-specific analysis on potential activities, including no site-specific analyses on the impacts of old-growth timber sales. Following the signing of the final Record of Decision on Saturday, the agency intends to hold community meetings to identify which actions to implement, but will conduct no further environmental review under the National Environmental Policy Act (NEPA).
"A streamlined process to authorize old-growth harvest with little to no environmental review sets a dangerous precedent for the science and public input needed to properly manage our national forests," Dawson continued. "What the agency touts as a 'landscape level analysis' in fact makes 235 million board feet of old-growth timber available for cutting over the next 15 years. If the past is any precedent, the agency will now prioritize selling old-growth over those actions that would actually improve ecosystem health and support local economies."
Old-growth forests on Prince of Wales Island support birds, deer, wolves, and salmon. This rich ecosystem contributes to three of the region's major economic drivers: tourism, fishing, and recreation. Continued clearcutting here poses a risk to the long-term economic stability. Southeast Alaska already supports a healthy tourism industry reliant on wildlife and intact habitats, and Prince of Wales offers plenty of room for sustainable growth. Birding and wildlife viewing are among America's most popular hobbies. Audubon Alaska's forthcoming Southeast Alaska Birding Trail is an example of sustainable projects that can foster ecotourism in small communities throughout the Tongass National Forest, including Prince of Wales Island.
About Audubon
The National Audubon Society protects birds and the places they need, today and tomorrow, throughout the Americas using science, advocacy, education and on-the-ground conservation. Audubon's state programs, nature centers, chapters and partners have an unparalleled wingspan that reaches millions of people each year to inform, inspire and unite diverse communities in conservation action. Since 1905, Audubon's vision has been a world in which people and wildlife thrive. Audubon is a nonprofit conservation organization. Learn more how to help at www.audubon.org and follow us on Twitter and Instagram at @audubonsociety.
Since 1977, Audubon Alaska's mission is to conserve the spectacular natural ecosystems of the state, focusing on birds, other wildlife, and their habitats, for the benefit and enjoyment of current and future generations. Audubon Alaska uses science to identify conservation priorities and support conservation actions and policies, with an emphasis on public lands and waters. Audubon Alaska is a state office of the National Audubon Society. Learn more at www.AudubonAlaska.org.
###
Media Contacts
Susan Culliney, Policy Director, Audubon Alaska, sculliney@audubon.org, 907-276-7034
Rebecca Sentner, Communications Manager, Audubon Alaska, rsentner@audubon.org, 907-276-7034