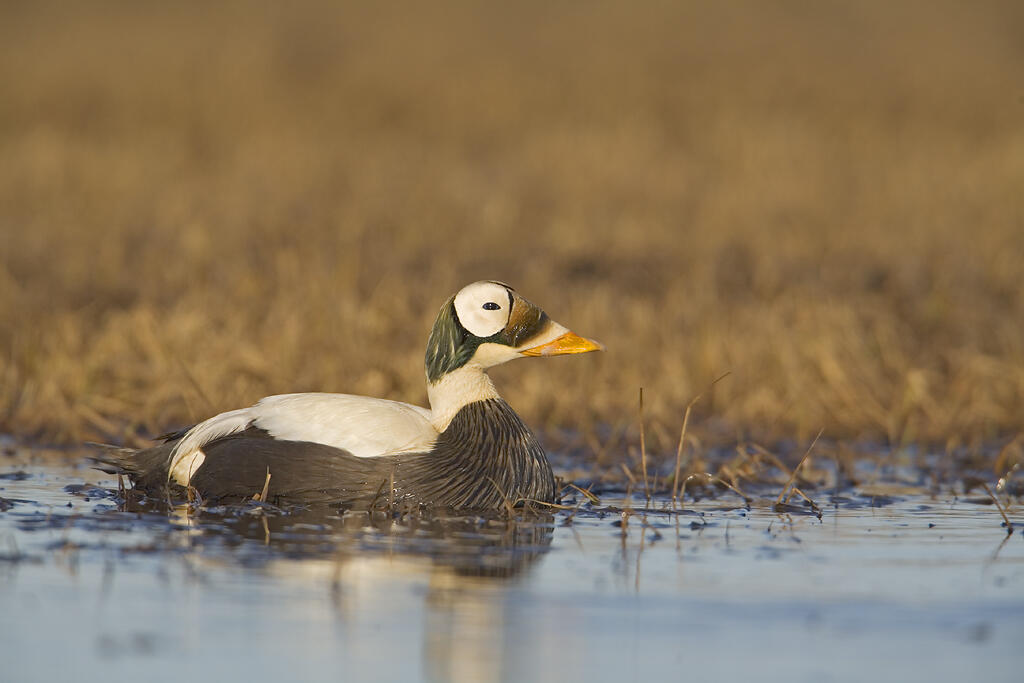 ALASKA (January 4, 2021)—A new Integrated Activity Plan for the National Petroleum Reserve-Alaska (NPR-A) was released today by the Bureau of Land Management (BLM). This new land management plan opens up 18.6 million acres in Alaska's western Arctic to oil and gas development. That makes over 80% of this vibrant habitat available for leasing, including previously protected areas like the Teshekpuk Lake wetlands, one of the world's most important places for shorebirds and waterbird species.
This sensitive wetlands complex provides habitat for tens of thousands of molting geese, threatened species such as the Spectacled Eider, nesting shorebirds, and a whole host of waterfowl. The 40,000-head Teshekpuk Caribou Herd also uses the lands surrounding Teshekpuk Lake as calving areas, insect relief, and migratory corridors.
The new plan also completely does away with protections around the Colville River, which provides water and fish to western Arctic communities. It is also home to several significant raptor species, including Rough-legged Hawks, Arctic Peregrine Falcons, and Golden Eagles.
"BLM has buckled under political pressure and is throwing away protections for these special areas, completely erasing important nesting habitats for some of the world's most iconic birds and fragmenting critical habitat for caribou," said Natalie Dawson, executive director, Audubon Alaska. "Ways of life of Arctic Indigenous Peoples are centered on the importance of intact habitats. In an area where people are already experiencing and responding to the impacts of climate change, federal efforts should be made to mitigate not accelerate the problem."
The National Audubon Society joined Earth Justice, Center for Biological Diversity, Friends of the Earth, and Stand.Earth in suing the Trump administration over the new land management plan back in August when BLM released its final "environmental impact statement". Audubon has also signed onto a group statement opposing the new management plan.
MEDIA CONTACT:
Rebecca Sentner, rebecca.sentner@audubon.org