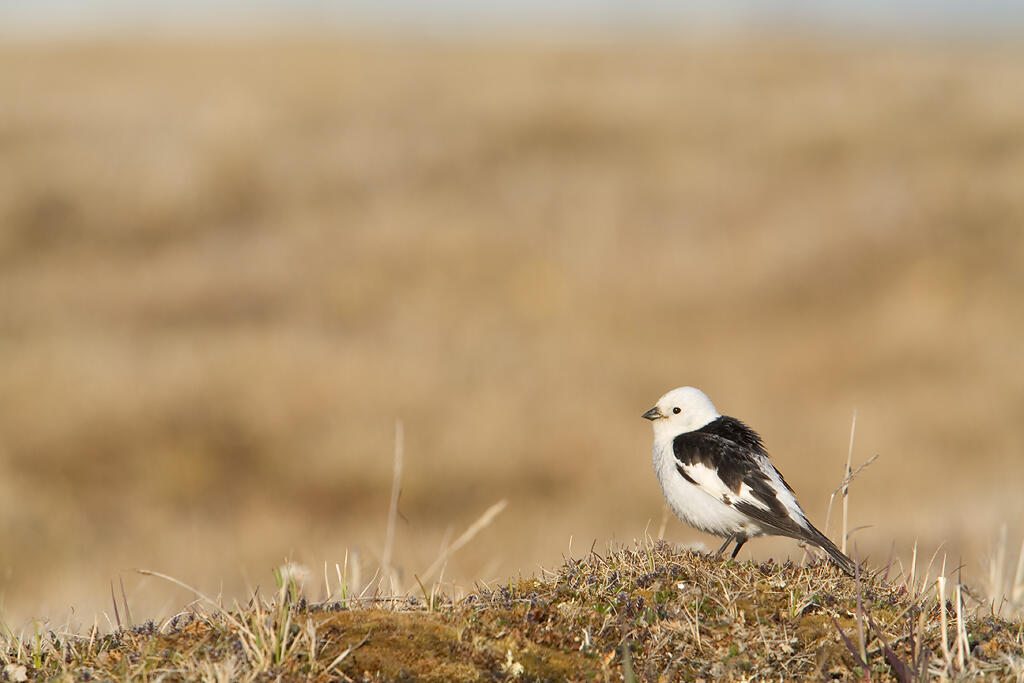 ALASKA (April 15, 2021)—The Bureau of Land Management (BLM) has announced it is reversing efforts made by the Trump administration to quietly open millions of acres of Alaska's public land—known as D1 lands—to future mining and oil and gas development.
"We applaud the Biden administration's swift action to halt this enormous land grab," said Natalie Dawson, executive director at Audubon Alaska. "These Trump-era actions would have opened millions of acres of public lands across Alaska to industrial development with no public process or recognition of nation-to-nation responsibilities to tribes, putting people, birds, and other wildlife at risk."
D1 lands refers to all unreserved federal lands in Alaska that were withdrawn from mineral entry under the Alaska Native Claims Settlement Act. They include 57 million acres of land from Bristol Bay to the Brooks Range, the Copper River watershed to northern Southeast Alaska.
Opening these lands to mining interests, would have put these diverse ecosystems, which support major salmon streams, caribous calving grounds, and nationally and internationally recognized Important Bird Areas, at risk. These include hundreds of migratory bird species like Snow Buntings, Fox Sparrows, and others on Audubon's Watchlist. Communities across the state also rely on these lands and waters for survival.
These lands include important migration corridors, and many of the lands are within the boreal forest region of Alaska, which is undergoing significant climate changes with extended droughts causing more fires, and the loss of permafrost changing the region's wetlands.
Dawson added, "We are excited to see BLM openly commit to inclusive public engagement, scientific review, and actionable dedication to working with tribes and rural communities impacted by agency decisions."
Additional Information and Resources:
[Press Release from NBITWC] Bureau of Land Management Puts Breaks on Alaska Land Give Away
[BLOG] ak.audubon.org/news/part-1-blm-lands-risk
[BLOG] ak.audubon.org/news/part-2-places-faces-and-names
[BLOG] ak.audubon.org/news/part-3-add-your-voice-active-planning-process
[BLOG] ak.audubon.org/news/part-4-protections-millions-acres-alaska-public-lands
###
Media Contact:
Rebecca Sentner, Audubon Alaska, rebecca.sentner@audubon.org
Matt Smelser, National Audubon Society, matt.smelser@audubon.org
About Audubon
The National Audubon Society protects birds and the places they need, today and tomorrow. Audubon works throughout the Americas using science, advocacy, education, and on-the-ground conservation. State programs, nature centers, chapters, and partners give Audubon an unparalleled wingspan that reaches millions of people each year to inform, inspire, and unite diverse communities in conservation action. A nonprofit conservation organization since 1905, Audubon believes in a world in which people and wildlife thrive. Learn more at www.audubon.org and on Facebook, Twitter and Instagram @audubonsociety.
Since 1977, Audubon Alaska has been conserving the spectacular natural ecosystems of Alaska for people, birds, and other wildlife. Audubon Alaska uses science to identify conservation priorities and support conservation actions and policies, with an emphasis on public lands and waters. Audubon Alaska is a state office of the National Audubon Society. Learn more at www.AudubonAlaska.org.