Understory: A Journey Through the Tongass is a 40-minute-long film that takes us deep into Alaska's Tongass National Forest, the largest remaining temperate rainforest on the planet.
The nationwide release arrives at a pivotal point for the future of this superpower ecosystem. Through January 24, 2022 all U.S. citizens can participate in a 60-day public comment period urging the Biden administration to restore protections to the Tongass to 9 million acres of forest. Its ecological, economical and cultural significance is far-reaching with consequences for us all and Understory paints a captivating picture that frames the importance of advocating on behalf of birds, wildlife and humankind.
Watch Understory now on YouTube and Vimeo, then submit your comments to restore protections to the Forest Service.
The story follows Elsa Sebastian, a young local fisherman who grew up "off-grid" in a remote village surrounded by the vast, ancient forest. When Elsa learns that the United States government is axing environmental protections for 9-million acres of the Tongass, she is driven to action; first fixing up an old sailboat, and then setting sail on a 350-mile expedition along the coastal rainforest.
Elsa is joined by Dr. Natalie Dawson, the executive director of Audubon Alaska and a biologist who has spent decades studying Alaska wildlife, and Mara Menahan, a botanical illustrator. For a month the team documents old-growth trees threatened by logging, visits streams teeming with salmon, bears witness to the dark aftermath of clear-cuts and learns about indigenous cultural connections to the Tongass. As Elsa, Natalie, and Mara directly face the devastating impacts of the timber industry, they struggle to hold onto hope and realize that saving our last ancient rainforests is more urgent than they could have imagined.
Through breathtaking cinematography by director Colin Arisman and poignant personal experiences shared by powerful voices, this film makes the case that saving ancient forests like the Tongass is critical to both the resilience of humans and the future of our planet's climate. Audubon Alaska encourages you to watch Understory and share the story with family and friends to build support during this 60-day comment period to restore protections to the Tongass National Forest. Watch the film and submit comments to the Biden Administration to restore protections to the Tongass by January 22nd.
Take action and personalize a message to the U.S. Forest Service
Audubon Alaska is proud to be a partner on this project, along with Peak Design, Patagonia, Sitka Salmon Shares, and The Wilderness Society. More information, including all screening dates and times, visit TongassFilm.com.
How you can help, right now
Donate to Audubon
Help secure the future for birds at risk from climate change, habitat loss and other threats. Your support will power our science, education, advocacy and on-the-ground conservation efforts.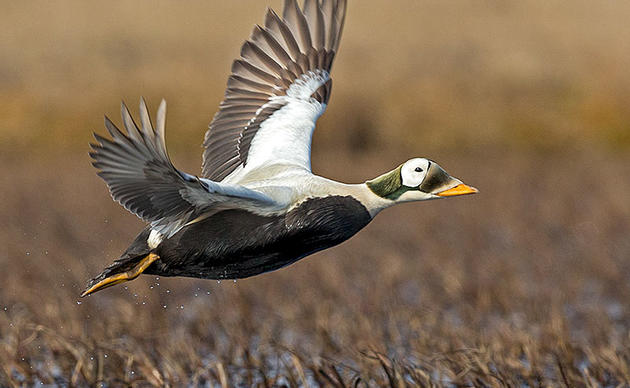 1% for the Planet
We are proud to be part of the 1% for the Planet network. If you own a business, please consider joining 1% for the Planet to support Audubon Alaska's conservation efforts.