The Ecological Atlas of Southeast Alaska explores the geography, wildlife habitat, and human uses of Southeast Alaska.
Where can you find the highest number of bird species in Southeast Alaska? Where does the habitat of brown and black bears overlap? Audubon Alaska's newest publication, the Ecological Atlas of Southeast Alaska, answers these questions and more through maps and written descriptions. Audubon Alaska researched data and compiled information from researchers and agencies to create a thorough look at the landscape of Southeast, from human uses such as airports and ferry routes to wildlife uses such as bird and salmon habitat.
In the Ecological Atlas, we have built upon the information of our previous works. We improved datasets such as forest vegetation, anadromous fish distribution, salt marsh estuaries, and Important Bird Areas. We included new information, such as projected climate change, mammal and bird viewing hotspots, metals mining, and infrastructure. The publication includes photos and charts that accompany the maps and writing, and ends with a conservation summary and set of management recommendations based on the information included. Audubon Alaska hopes this publication will serve as a guide to the physical, ecological, and human use patterns of the region and foster long-term ecological planning for Southeast Alaska.
You can download a high-resolution electronic version of the atlas (resolution is 144dpi, 100MB file).
You can download high-resolution (200 dpi) versions of individual chapters.
Print copies are available for purchase from Audubon Alaska for $105, plus $20 for shipping and handling. To order, contact Kassandra Smith at (907) 276-7034 or by email.
How you can help, right now
Donate to Audubon
Help secure the future for birds at risk from climate change, habitat loss and other threats. Your support will power our science, education, advocacy and on-the-ground conservation efforts.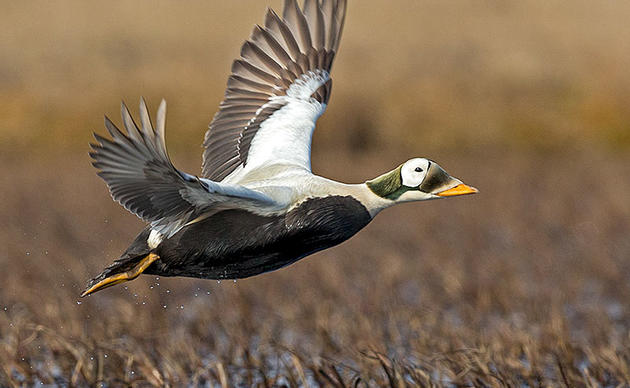 1% for the Planet
We are proud to be part of the 1% for the Planet network. If you own a business, please consider joining 1% for the Planet to support Audubon Alaska's conservation efforts.