The Southeast Alaska Birding Trail is the result of a collaborative effort with significant engagement and support from individuals, organizations, and agencies. Dozens of community members, public servants, small business owners, and local experts contributed their knowledge and expertise to developing the Birding Trail. Juneau Audubon and the U.S. Forest Service each provided significant contributions through all phases of development of the trail.
Juneau Audubon was a key partner in the development of the Southeast Alaska Birding Trail. Especially significant were the contributions of Juneau Audubon President and U.S. Forest Service employee Gwen Baluss, who played a leading role in all phases of the project.
The U.S. Forest Service was instrumental to the project, as many of the birding locations are on our federal public lands managed as the Tongass National Forest. Cheryl Carrothers of the Alaska Regional Office and Bonnie Bennetsen of the Tongass National Forest played leading roles throughout the project, as did Robert Skorkowsky of the Alaska Regional Office, during later stages. Tongass National Forest staff Corrie Delabrue and Susan Oehlers developed significant portions of the trail for Wrangell and Yakutat, respectively. Additional thanks go to Tongass National Forest staff Erin Lehnert, Robert MacDonald, Teresa Swanson, and Carla Casulucan, as well as Brian Logan of the USFS Washington Office, and Jim Chu from the International Programs division. The local staff at Forest Ranger Districts were instrumental in providing details and advice in support of the Southeast Alaska Birding Trail.
The State of Alaska Department of Fish and Game also contributed greatly through their previously published wildlife viewing guides, which were a foundation to build from for this project. Ken Tarbox and Kristen Romanoff provided helpful advice.
George West's Birders Guide to Alaska, Steve Heinl's Birds of Southeast Alaska, and Bob Armstrong's Guide to the Birds of Alaska were indispensable resources.
Listed below are contributions to this project by many of the people who made this work possible:
Steering Committee: Melanie Smith, Cheryl Carrothers, Gwen Baluss, Bonnie Bennetsen, Rebecca Sentner, Max Goldman
Concepting: Melanie Smith, Nils Warnock
Project Management: Melanie Smith, Michelle LeBeau, Max Goldman, Rebecca Sentner
Birding Trail Communities and Sites: Melanie Smith and Gwen Baluss, with substantial contributions from Susan Oehlers, Corree Delabrue, Steve Heinl, Elaine Furbish and the Skagway Birding Club, Amy Courtney, Alaska Department of Fish and Game, and many local experts (see below)
Community and Site Data and Descriptions: Melanie Smith, Robert Skorkowsky, Max Goldman, Ben Sullender
eBird hotspots: Andrew Dreelin, Bob Winckler, Max Goldman, and the hundreds of eBird users in Southeast Alaska
Cartography: Daniel P. Huffman, Melanie Smith
Community and Site Descriptions: Robert Skorkowsky, Max Goldman
Content editing: Rebecca Sentner, Gwen Baluss, Robert Skorkowsky
Website: Rebecca Sentner, Daniel P. Huffman, Melanie Smith, Jon Papendieck (Agnew::Beck).
Funding: Edgerton Foundation and the development efforts of Nils Warnock, Natalie Dawson, Michelle LeBeau, and Melanie Smith. Esri generously donated ArcGIS software and support.
Dozens of additional birders and community members contributed their expertise by identifying and reviewing birding trail sites and site descriptions:
| | |
| --- | --- |
| Bev Agler | Laurie Lamm |
| Deb Boettcher | Aaron Lang |
| Melissa Cady | Hank Lentfer |
| Sidney Campbell | Lucy Pizzuto-Philips |
| Marla Dillman | Derek Poinsette |
| Nat Drumheller | Pam Randels |
| Matt Goff | Katie Rooks |
| Mary Hake | Deb Rudis |
| Karla Hart | Jeff Sauer |
| Brad Hunter | Mark Schwan |
| Stephanie Jurries | Barbara Shepherd |
| Laura Kaltenstein | Marsha Squires |
| Michael Kampnich | Leslie Swada |
| Matt Kirchoff | Teresa Swanson |
| Don Kluting | Brenda Wright |
| Kitty LaBounty | Nancy Waterman |
How you can help, right now
Donate to Audubon
Help secure the future for birds at risk from climate change, habitat loss and other threats. Your support will power our science, education, advocacy and on-the-ground conservation efforts.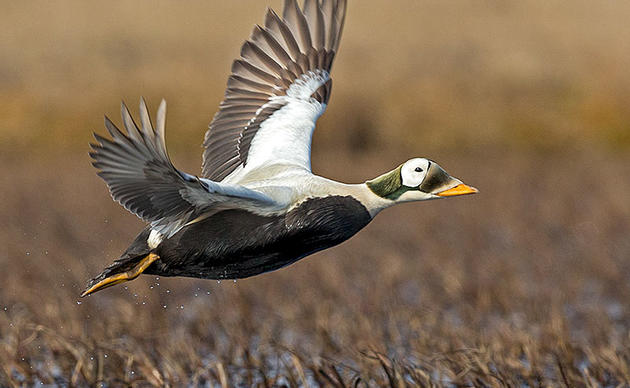 1% for the Planet
We are proud to be part of the 1% for the Planet network. If you own a business, please consider joining 1% for the Planet to support Audubon Alaska's conservation efforts.