Follow media stories about Audubon Alaska's efforts to protect birds.
Audubon Alaska is the leading voice for bird conservation in Alaska, and we are a resource for information on topics such as birds and migration,
habitat conservation, climate change and natural climate solutions, wildlife policy, and a variety of related issues
. Experts from our organization appear in the press regularly. They are happy to share their knowledge and expertise. The press contact for
Audubon Alaska is:
Recent press releases and statements are posted here.
Audubon Alaska In the News
Arctic
​Tongass National Forest
Biden reverses Trump again: Old growth trees in Alaska's Tongass National Forest slated to be reprotected under Roadless Rule (The Cascadia Advocate, June 11, 2021)
50 Organizations Call on President Biden to Protect Tongass National Forest and Carbon-rich Forests Under U.S. Climate Commitments (April 6, 2021)
Erring on the side of keeping every cog and wheel in the Tongass ( Anchorage Daily News, November 15, 2020)
Legal Victory in the Tongass National Forest Goes Unchallenged by Department of Justice (Surfbirds News, October 28, 2020)
In the Tongass, a tussel over Alaska's identity (The Christian Science Monitor, August 11, 2020)
For Tongass projects, critics say environmental rollback could cut the public out of the process (KTOO, Public Media, July 29, 2020)
Trump Administration's Attempt to Log Largest National Forest in US Denied by Federal Judge (Nation of Change, March 19, 2020)
Activists take to social media as comment period for Roadless Rule draws to a close (KTOO, Public Media, December 17, 2019)
Why is the Tongass National Forest so important? (Mother Nature Network, October 21, 2019)
The U.S. Government Is Quietly Trying to Open Our Largest National Forest to Logging (Inside Hook Magazine, July 26, 2019)
Roadless rule rollback would threaten Utah's at-risk plants and animals (High Country News, July 23, 2019)
​Other
For more stories see our News Archive.
How you can help, right now
Donate to Audubon
Help secure the future for birds at risk from climate change, habitat loss and other threats. Your support will power our science, education, advocacy and on-the-ground conservation efforts.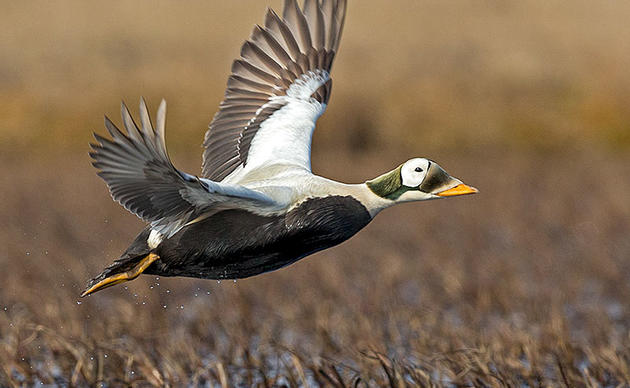 1% for the Planet
We are proud to be part of the 1% for the Planet network. If you own a business, please consider joining 1% for the Planet to support Audubon Alaska's conservation efforts.