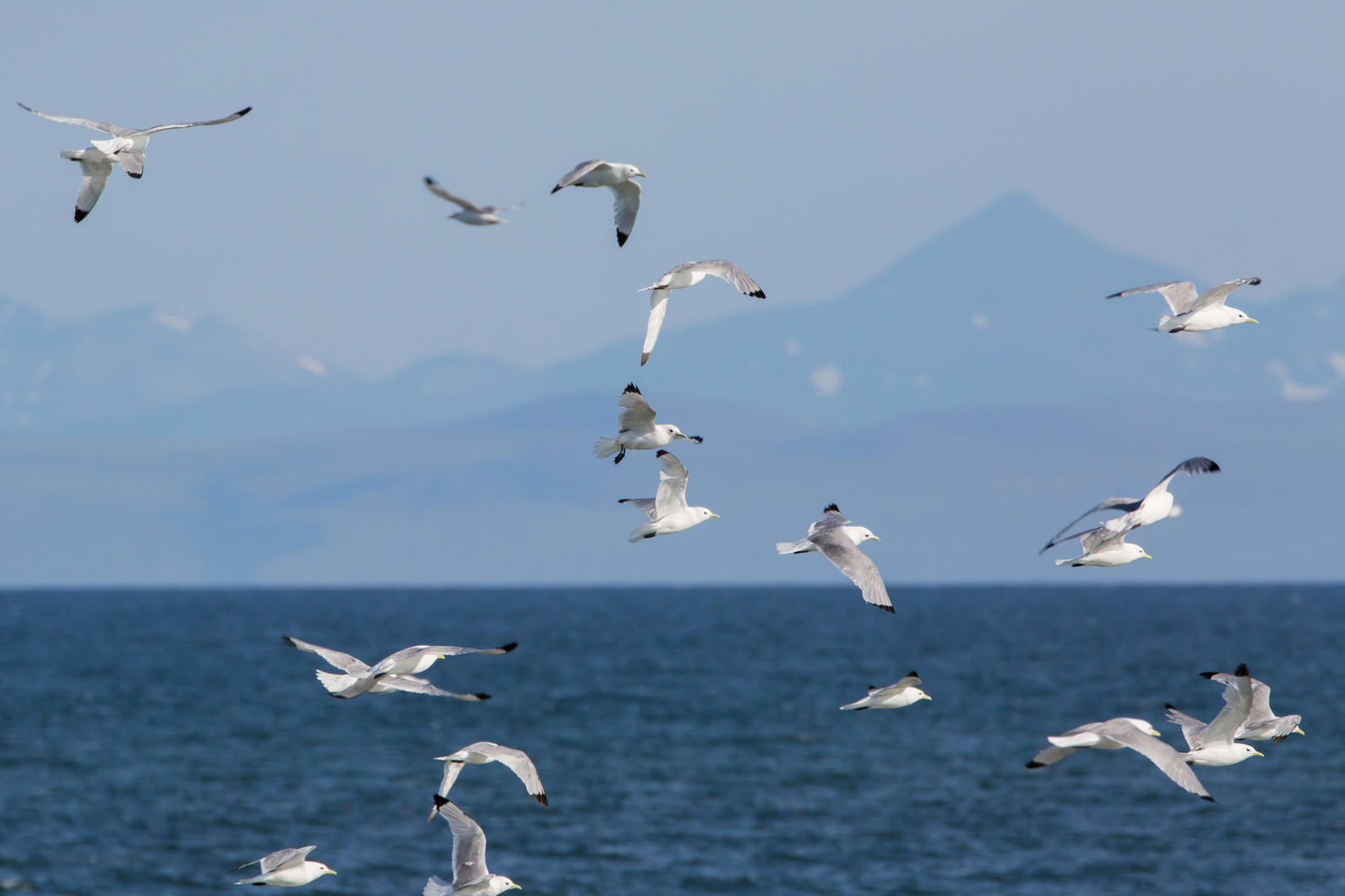 ALASKA (July 24, 2020)—Today, the U.S. Army Corps of Engineers issued its Final Environmental Impact Statement (FEIS) for the proposed Pebble Mine, which would be one of the world's largest open-pit gold mines if completed. The project would dig a 1-mile wide, 1-mile long, and 200m deep mining pit in the heart of spawning salmon and breeding bird habitat along southwest Alaska's Bristol Bay. The FEIS' conclusions remain basically the same as the draft EIS, which was deemed inadequate by federal agencies, Tribes, scientists, and thousands of concerned citizens.
"Pebble Mine will destroy 3,500 acres of wetlands, lakes, and ponds, and over 80 miles of salmon streams in one of the world's most important seabird and shorebird nurseries," said Natalie Dawson, executive director at Audubon Alaska. "We've been fighting along beside conservation partners, Alaska Native communities, the United Tribes of Bristol Bay, commercial and sport fishermen, subsistence hunters, and concerned citizens for over a decade to help protect the rich resources of Bristol Bay from the threat of this huge mine."
The Pebble Mine project would place birds, fish, and other wildlife at risk. All of which drive Alaska's growing tourism economy. Bristol Bay is home to one of the most robust tourism economies in Alaska, and it relies on the intact ecosystems and rich wildlife diversity that brings thousands of visitors to region each year to fish, view brown bears, hunt, and recreate on national park and state park lands. Plus, over 40% of the salmon consumed in the U.S. comes from Bristol Bay. Fishing drives Bristol Bay's economic engine for Alaska with a $1.5 billion fishing economy and over 14,000 jobs.
Bristol Bay is also the crossroads for birds across the world's migratory flyways. Nowhere else on Earth is more important for so many birds from so many continents. It is home to 27 globally significant Important Bird Areas, and one of the world's largest concentrations of seabird colonies including Short-tailed Shearwaters and Black-legged Kittiwakes. It is the nesting and breeding home to over 190 species of birds.
Proponents of the Pebble Mine argue that mining can be done with minimal harm to the globally significant Nushagak and Kvichak watersheds, yet a recently released study reports all operating metals mines in Alaska have failed to capture spills, continue to release wastewater, and have documented impacts to waterways in which they operate. The Pebble Mine would be the largest of these metals mines, with the largest footprint, in one of Alaska's most pristine watersheds. It is also a region of Alaska vulnerable to dramatic climate changes as projected drought, winter warming, and seasonal flooding will alter the region. Instead of accelerating change, the state of Alaska could direct resources from permitting short-term mining projects to long-term investments protecting Alaska's communities and sustainable industries for a resilient future.
Media Contact:
Rebecca Sentner, Audubon Alaska, 907-276-7034, rebecca.sentner@audubon.org
About Audubon
The National Audubon Society protects birds and the places they need, today and tomorrow. Audubon works throughout the Americas using science, advocacy, education, and on-the-ground conservation. State programs, nature centers, chapters, and partners give Audubon an unparalleled wingspan that reaches millions of people each year to inform, inspire, and unite diverse communities in conservation action. A nonprofit conservation organization since 1905, Audubon believes in a world in which people and wildlife thrive. Learn more at www.audubon.org and on Facebook, Twitter and Instagram @audubonsociety.
Since 1977, Audubon Alaska has been conserving the spectacular natural ecosystems of Alaska for people, birds, and other wildlife. Audubon Alaska uses science to identify conservation priorities and support conservation actions and policies, with an emphasis on public lands and waters. Audubon Alaska is a state office of the National Audubon Society. Learn more at www.AudubonAlaska.org.