Picture the Tongass National Forest of Southeast Alaska. Salmon wind their way through a cathedral of towering trees, bringing marine nutrients deep into the arteries of the forest. Bald eagles and bears feast upon the salmon and carry these nutrients to vegetation further inland. Sitka black-tailed deer nibble on the understory beneath these giant trees, and wolves step quietly in pursuit of those deer. This timeless ecological drama plays out against a backdrop of a large-tree, old-growth forest. This particular type of forest is vital to Tongass wildlife, but much of it has already been logged, and the remainder may be threatened by the Congressional Review Act.
Last December, the US Forest Service finalized an amendment to the Tongass Land Management Plan (TLMP). While the plan has some flaws, it still sets strong boundaries around ecologically important watersheds in the Tongass National Forest, and it affirms the need for a transition away from tax-payer subsidized, environmentally destructive, old-growth clearcut logging.
Unfortunately, this TLMP amendment may be repealed by way of the Congressional Review Act (CRA), a law that empowers Congress to review new federal regulations and vote to overrule them by simple majority vote.
Last week, the Government Accountability Office determined that the TLMP amendment is considered "rulemaking," so it is subject to the CRA. Because of that determination, Congress now has a window of 60 congressional days in which they can introduce a resolution of disapproval and then vote on whether to disapprove the TLMP amendment. Senator Lisa Murkowski has indicated that she is considering introducing such a resolution. Should the disapproval then pass the majority vote, it would effectively erase the new TLMP amendment, resurrect the old 2008 management plan, and prevent the Forest Service from writing the same plan or one that is "substantially the same" in the future.
"Returning to the old 2008 plan would be a major setback for progress and compromise on the Tongass National Forest," said Nils Warnock, Audubon Alaska's Executive Director.
The Congressional Review Act is one way that Senator Murkowski and others could undo the TLMP amendment, but other options are also on the table, including attaching a rider to an appropriations bill during the budget appropriations process.
Should Senator Murkowski move forward with the CRA, Audubon Alaska will ask for your voice to help oppose clearcutting on the Tongass National Forest. Instead of promoting clearcutting, our representatives should be focusing on transitioning the region's communities toward more sustainable industries such as recreation, fishing, and wildlife guiding.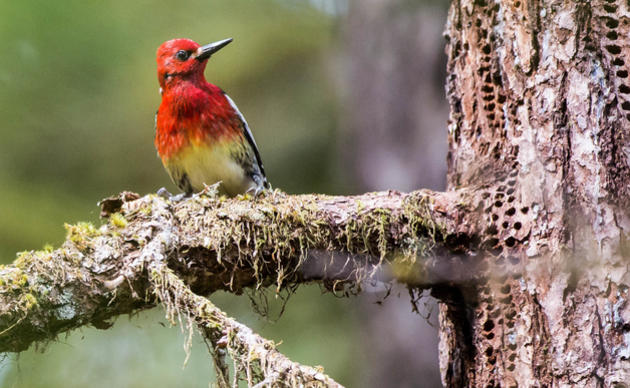 Tongass Defense Fund
Help defend the towering old-growth trees of the Tongass National Forest from clearcutting.