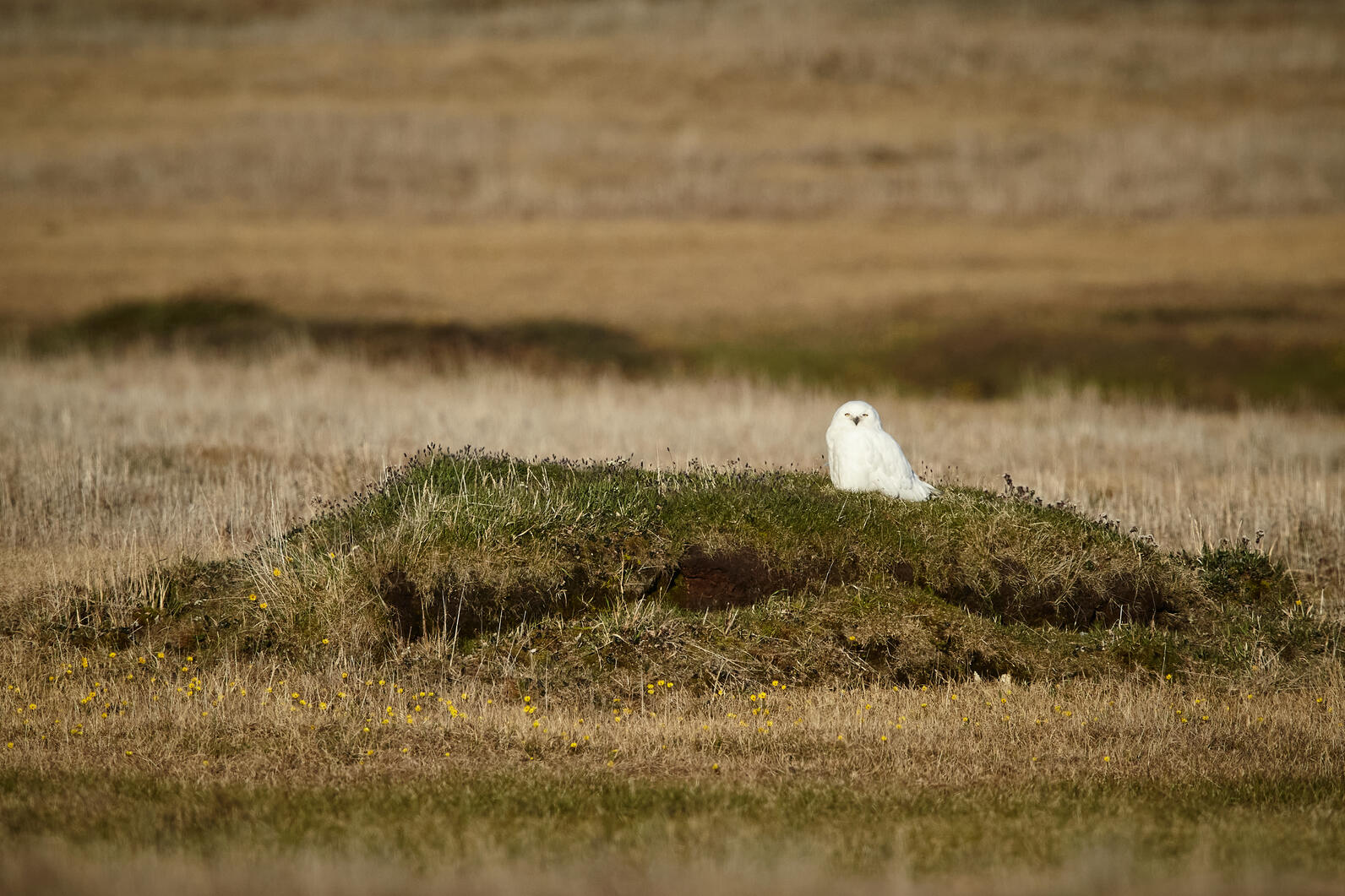 The tundra of Alaska's North Slope is still and quiet at first glance, but a closer look unlocks a beautiful world bustling with wildlife.
Robin Mongoyak of Utqiagvik (formerly Barrow), Alaska—the northernmost city in the United States—recently recounted how important this tundra was during his childhood and discussed how his relationship with the land and its wildlife has evolved. He remembers that as a kid he would walk out onto the tundra for hours, quietly following Ukpiks (Snowy Owls) and hunting Tulliks (American Golden-Plover). He smiles and explains that if he, "presented that to the Elders they was happy, there's a lot of meat that they enjoyed … they would pluck it and save the feathers of the tail" and boiled the breast with a little bit of salt. Elders would treat Mongoyak with apples and oranges when he brought a Tullik home.
Hunting birds for subsistence not only fed the community but also provided materials for ceremonial regalia.
"We would use its Ookpik feathers for regalia, traditional clothing, and ceremonial things … we could make headbands with it. A lot of the feathers we use off these birds making headbands we call the Suluktak."
Using his bird hunting past that originated in his childhood, Mongoyak is now a skilled birder who shares his knowledge with the Utqiagvik community and visitors alike. During the inaugural Utqiagvik Shorebird Festival, which just took place in summer of 2023, you could find him captivating small groups of birders with his skillful storytelling. During his thoughtful descriptions and enthralling story arcs, a listener could learn the tales behind the whale toss, tundra bird hunting, and how the Elders and community members work to preserve the Iñupiat language. He hopes that conversational Iñupiat can be revitalized amongst younger generations.
To further this cause, he has worked to carefully document different birds' Iñupiat names. Pronunciation is vital for language revitalization efforts so Mongoyak and I (Arianna Suarez, Audubon Alaska's Public Lands and Climate Change Advocate) sat down to record a number of the bird names he has documented over the years.
Amongst the species names, Mongoyak weaves in tales of his own memories in connection to different birds. You can hear snippets of this conversation here.
— Arianna Suarez, Public Lands and Climate Change Advocate