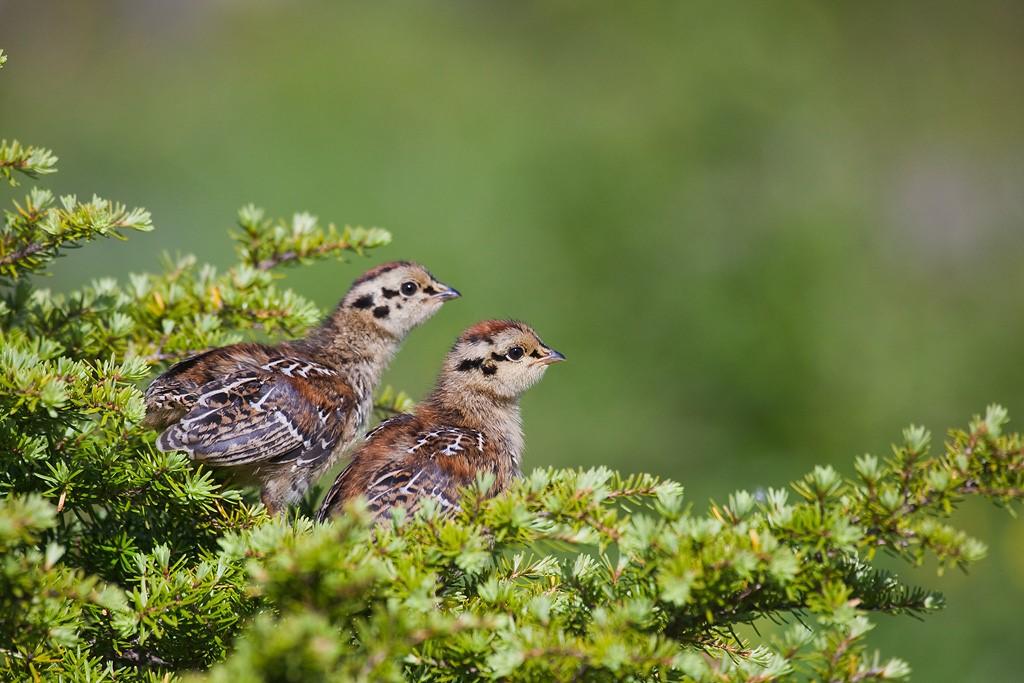 The Eudora Roadless Area is located on the southern end of Prince of Wales Island in the Tongass National Forest within Southeast Alaska. Roadless areas in the Tongass have exceptional wilderness value and areas of high biological value. Although about half of the big old trees on the Tongass have already been felled for logging, the Roadless Rule helps protect about half of what is left. Roadless areas are home to salmon, spruce grouse, goshawks, bears, wolves, and many other birds and wildlife. Roadless areas provide humans with opportunities for fishing, hunting, bird-watching, backpacking, and wilderness solitude.
The Eudora Roadless Area is home to the Prince of Wales Spruce Grouse, a subspecies of Spruce Grouse found only on Prince of Wales and a few of the outer islands in Southeast Alaska. These grouse can fly, but prefer to forage and move around on the ground. During the Pleistocene era about 20,000 years ago, Spruce Grouse from the mainland most likely walked over to Prince of Wales on an ice bridge. Later when the glaciers retreated they were isolated, leaving the species to slowly change into the distinct subspecies that exists today. The Prince of Wales Spruce Grouse prefers intact old-growth forests without roads, making places like the Eudora Roadless Area an ideal home for these handsome but shy forest birds.
The Roadless Rule operates on the Tongass to protect this roadless area and others from roadbuilding and logging. But efforts to chip away at these protections are underway, and the Tongass roadless areas are threatened by a rollback that specifically targets the big old trees that wildlife call home.
Join us in advocating for protecting the spruce grouse's home and use this map and information to write your specific comments today.