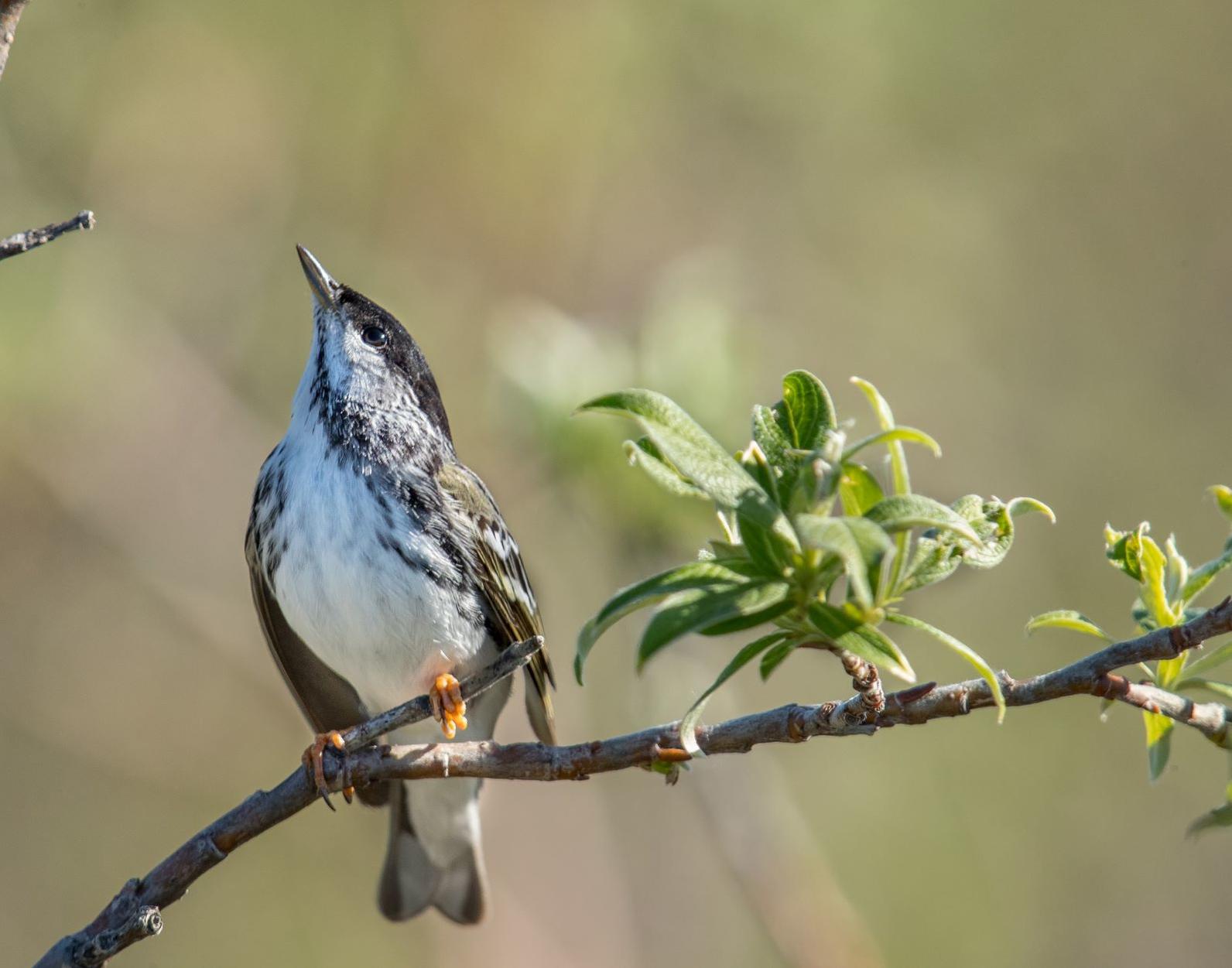 ALASKA (July 23, 2020)—Today, the Bureau of Land Management (BLM), Army Corps of Engineers (ACOE), the National Park Service (NPS), along with the U.S. Federal Highway Administration (FHWA) approved the route for a proposed 211-mile road through an area of western Alaska currently untouched by roads, including a 26-mile segment through the Gates of the Arctic National Park eligible wilderness area.
"As a state, as a nation, we have chosen to make an irresponsible decision to promote the development of one of the world's few wild, roadless areas for the short-term gains from mining over Alaska's people, birds, and other wildlife. We are choosing cobalt, zinc, and copper over seabirds, goose eggs, caribou, and other precious wild food security for people. We are choosing to pay for road improvements to private mines while our state cuts public funding for our ferry transportation networks," says Natalie Dawson, Audubon Alaska executive director. "Instead of building roads to resources, we could be building roads to resilience, but that would take greater foresight and creativity than our government leaders are willing to embrace. Mining is not the answer for Alaska's future, and instead, we are burdening future generations with the endless costs of this road."
The selected route for the road would lead to the development of the largest mining district in a remote and roadless portion of Alaska. This includes a stretch of Gates of the Arctic National Park that is managed as wilderness called the Kobuk Preserve. The road would cross six major rivers, including the Kobuk River, which is protected under the Wild and Scenic Rivers Act. The road would impact several thousand acres of wetland and boreal forest habitat. The road would accelerate permafrost degradation in western Alaska where the impacts of climate change are already bringing incredible change to all residents of the region, from rural communities, to birds and other wildlife. The road would bisect the critical migration route for the Western Arctic Caribou Herd, one of the world's only remaining populations of migrating caribou, and a key food for many communities across western Alaska. And fifteen species of boreal birds found along the Amber road corridor that already face significant decline across their ranges would be directly impacted by the road, including the Blackpoll Warbler and the Olive-sided Flycatcher.
BLM claims the selected route would have the "least impact" but research indicates otherwise. Previously published reports cite impacts to subsistence and the Western Arctic Caribou Herd with the chosen route. Additional research indicates irreversible harm to the wilderness characteristics of one of the nation's largest, roadless national parks, Gates of the Arctic National Park. Furthermore, BLM cites minimal damage to wetlands with the preferred route, but a review conducted by Audubon illustrates that the preferred route would cross numerous critical wetlands important for waterfowl, including all four species of loons, many shorebird species, and waterfowl that are important food resources for rural communities in the region.
Alaska's Congressional delegation are in favor of the efforts, citing the need for access to critical minerals that will fuel our nation's economy and Alaska's role in developing renewable energy technologies. Yet the proposed mining district would be largely owned and operated by foreign mining interests, with little tax revenue gained by Alaska or the U.S. The gross overestimates of jobs and money have bought political will in the state of Alaska, even though Alaskans will be faced with covering the costs of road development as the state budget plunges into deficit over the coming years due to the impact of COVID-19 on tourism, fishing, and oil and gas revenues. The state of Alaska recently diverted crucial COVID-19 recovery funds meant to support rural community health and medical emergencies to push the Ambler road process forward, putting this road project ahead of people's needs in a time of crisis.
The Record of Decision is available at: https://eplanning.blm.gov/public_projects/57323/200091317/20022329/250028533/Ambler%20Road%20Record%20of%20Decision.pdf
###
Media Contact:
Rebecca Sentner, Audubon Alaska, 907-276-7034, rebecca.sentner@audubon.org.
About Audubon
The National Audubon Society protects birds and the places they need, today and tomorrow. Audubon works throughout the Americas using science, advocacy, education, and on-the-ground conservation. State programs, nature centers, chapters, and partners give Audubon an unparalleled wingspan that reaches millions of people each year to inform, inspire, and unite diverse communities in conservation action. A nonprofit conservation organization since 1905, Audubon believes in a world in which people and wildlife thrive. Learn more at www.audubon.org and on Facebook, Twitter and Instagram @audubonsociety.
Since 1977, Audubon Alaska has been conserving the spectacular natural ecosystems of Alaska for people, birds, and other wildlife. Audubon Alaska uses science to identify conservation priorities and support conservation actions and policies, with an emphasis on public lands and waters. Audubon Alaska is a state office of the National Audubon Society. Learn more at ak.audubon.org.