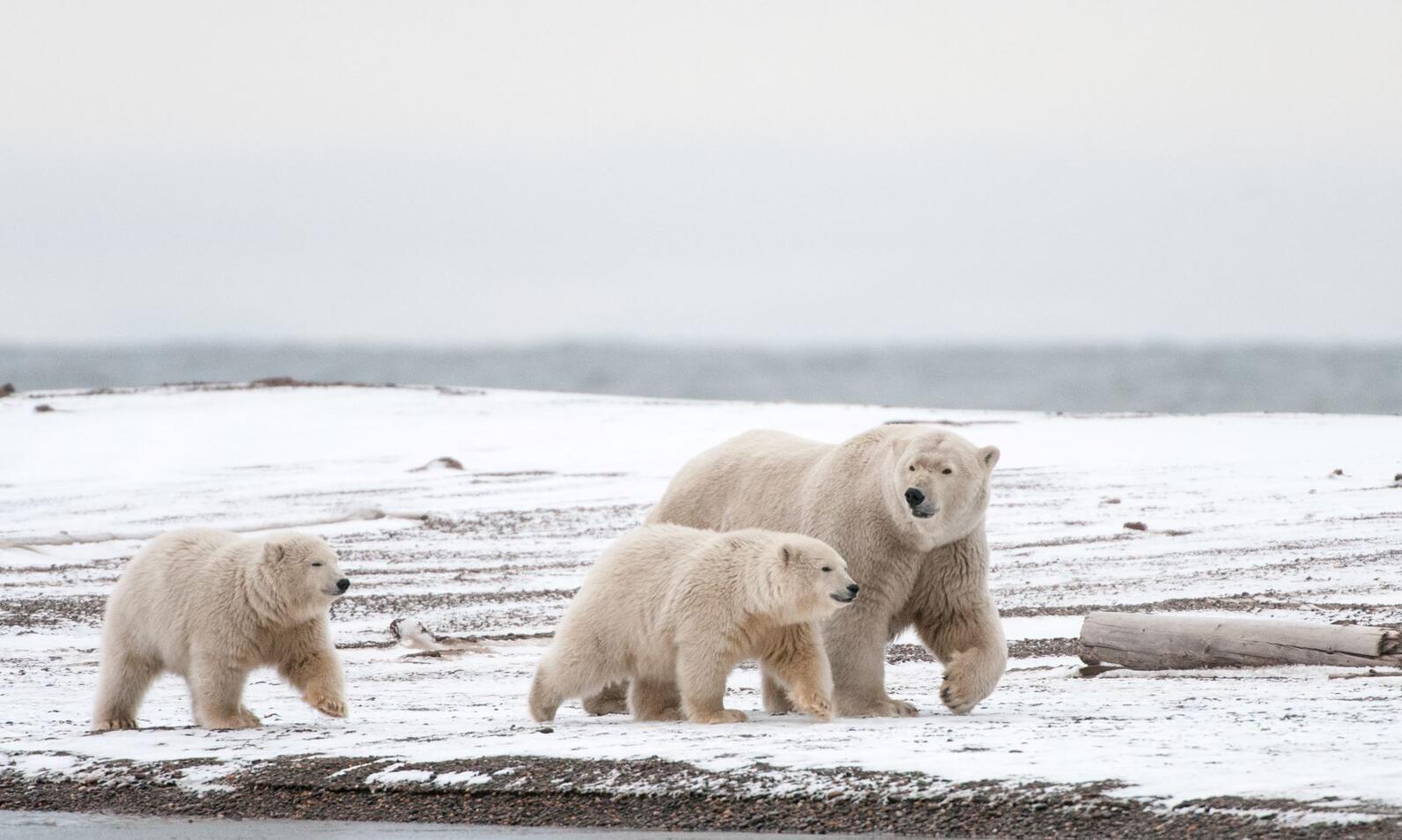 What can I do about it?
It's the question I get asked the most when talking or teaching classes about conservation issues. Wildfires reach across the western U.S. with smoke stretching to the east coast. Drought and heat waves are drying up reservoirs in Southwestern states at unprecedented speed. The recent review of climate change impacts from the Intergovernmental Panel on Climate Change (IPCC) reports that emissions reductions and decarbonization efforts need to increase beyond earlier projected levels. Change is happening faster than we can figure out how to act. And yet, people still want to do something to help. Taking action by holding elective officials and other leaders accountable is our best collective path forward.
Many of the stories about climate change come from the lands and waters we all know and manage together. In the U.S., the largest landowners are the people of the United States. Our public lands stretch across 640 million acres with the majority of those lands being in the western U.S. and an entire third of them in Alaska. Public land law relies on public engagement because these lands are owned by all of us. This means that the only actions to be taken by the federal government—assuming they are following their own laws and rules—are those that are requested by the people. If we want to prioritize protecting polar bear habitat on Alaska's North Slope, or sacred sites in the desert of the Southwest, we have to reach out and request these actions from our government. If our government does not act the way we want them to, we can hold them accountable through administrative appeal, public protest, and if needed, legal action. This is a lot of work. It requires consistent engagement, staying informed on the issues, and then taking the necessary actions.
What does it mean to act on accountability?
What it means right now is reaching out to elected officials at all levels of government about the future of public lands in the face of climate change. We know that over one-quarter of all U.S. emissions come from our federal public lands through fossil fuel development and oil and gas leasing. This means we collectively own the country's largest solution to climate change impacts, if we can articulate our request to elected officials and hold them accountable to act on our requests. We can choose to not allow our government to subsidize fossil fuel development, and instead respond with payment structures that reward communities, counties, states with public lands that are protected in the name of carbon storage, a national system of climate reserves for our future. We can request that all forest management practices must meet a series of climate standards, including protecting our intact, natural fire-resistant forests for the future, places like the Tongass National Forest. We can take action right now to protect BLM lands across the state of Alaska from fossil fuel and mineral development at the expense of local communities through an open public comment process on all D1 lands—more than 50 million acres of lands across the state.
Not only can we take action to make sweeping changes based on holding our public officials accountable, but it is our only path forward to making the very hard decisions we have to make as a collective society to combat climate change. And we have allies in this work. Just last week, the ninth circuit court ruled against the Willow Master Development Plan, an oil and gas program on the North Slope that would have added 30 years to our fossil fuel imprint in Alaska. The main reason for the ruling was the BLM did not adequately assess impacts of the project on climate change. We are starting to realize that we need to hold each other accountable for our actions, everywhere, if we hope to hold on to the world in the ways we want to live within it. Join us on our accountability campaign through every action each of us can take. Your actions make our work possible. Stay tuned—there's more work to be done!