Get Involved
Audubon Christmas Bird Count
Alaskans have participated in the Audubon Christmas Bird Count since before statehood.
How to Get Involved
We're celebrating Audubon's 122nd Christmas Bird Count!

About the Christmas Bird Count
Whether it's by snow machine, by boat, on skis, by car, on foot, or simply in a chair monitoring a bird feeder, every year Alaskans across the state celebrate the season by participating in Audubon's annual Christmas Bird Count.
First organized in the Lower 48 and eastern Canada with just 27 birdwatchers in 1900, the winter of 2021-2022 marks the 122nd Christmas Bird Count. In Alaska, volunteers have carried out Christmas Bird Counts since before statehood.
Groups of volunteers select a day during the count period to conduct a count. They have 24 hours to record as many birds as possible in a 15-mile diameter circle. Volunteers participate in counts in all 50 states, in all Canadian provinces, several Central and South American countries, and several Pacific and Caribbean islands.
Fun Facts about the Christmas Bird Count:
This year is the 122nd year of the Christmas Bird Count.
It is the nation's longest-running citizen science bird project.
The first Alaska Christmas Bird Counts were in 1941 in Anchorage and Mountain Village.
Prudhoe Bay is the furthest north Christmas Bird Count.
Barrow did a bird count one year, but they didn't see any birds (which is still useful information!).
How you can help, right now
Donate to Audubon
Help secure the future for birds at risk from climate change, habitat loss and other threats. Your support will power our science, education, advocacy and on-the-ground conservation efforts.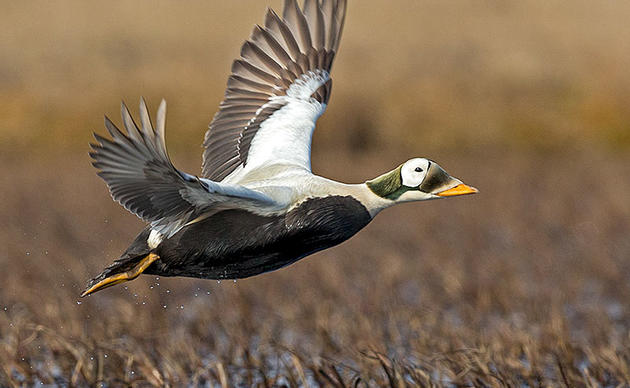 1% for the Planet
We are proud to be part of the 1% for the Planet network. If you own a business, please consider joining 1% for the Planet to support Audubon Alaska's conservation efforts.