Birds
Bird Festivals in Alaska
Celebrate birds across the state.
When: 10AM on April 18-19, 2020
Where: Mile 118.8 on the Glenn Highway
Celebrate the return of spring migrating raptors with this annual Anchorage Audubon event. Anchorage Audubon typically does a complete and thorough HawkWatch for an entire season at Gunsight Mountain. Additionally, Anchorage Audubon hosts a Gunsight Mountain HawkWatch Weekend. Migrating raptors that can be seen along the ridgeline near MP 119 include Golden Eagle, Red-tailed Hawk, Rough-legged Hawk, Sharp-shinned Hawk, Northern Goshawk, American Kestrel, Peregrine Falcon and Merlin. Swainson's Hawk and Osprey have also been seen migrating through this area. Bring warm clothing, binoculars, spotting scopes, lunch, snacks, and lawn chairs and sit back while you watch migrating raptors glide over the nearby ridge.

Check the the Mat-Su Birders calendar and Anchorage Audubon website for more information.
When: April 3, 2020
Where: Ketchikan
Celebrate the return of migratory birds from Central and South America to the southern panhandle of Alaska in this month-long annual festival. The male Rufous Hummingbirds begin arriving Ketchikan in mid-March and are seen at feeders and flowers throughout Ketchikan by mid-April.
Festival events include guided bird hikes, art shows, and activities for children. For more information, visit the website or call festival headquarters at the Southeast Alaska Discovery Center at (907) 228-6220.
When: April 29 - May 3, 2020
Where: Wrangell
Wrangell is the gateway community for the Stikine River Delta, where the arrival of thousands of Bald Eagles creates the largest springtime concentration in North America. The festival is the perfect opportunity for adventurous birdwatchers to observe millions of shorebirds, which migrate to the delta each spring. Each year, the festival features a photo contest, art contest, guest speakers, birding excursions, Ducks Unlimited dinner, and family activities.
For more information, visit the website or contact the Wrangell Convention and Visitors Bureau at (800) 367-9745 or (907) 874-2829 or by email.
When: April 25, 2020
Where: Fairbanks
Come to this much anticipated annual celebration of spring migration at Creamer's Field Migratory Waterfowl Refuge. Scheduled to coincide with the peak of bird migration, the program consists of bird and wildlife viewing, information booths of local conservation organizations, nature walks, and activities for the whole family such as puppet shows, crafts, and games. This free event is cooperatively presented by Friends of Creamer's Field, Alaska Department of Fish and Game, Alaska Bird Observatory, Arctic Audubon Society, Alaska Public Lands Information Center, Ducks Unlimited, and US Fish & Wildlife Service. Learn more.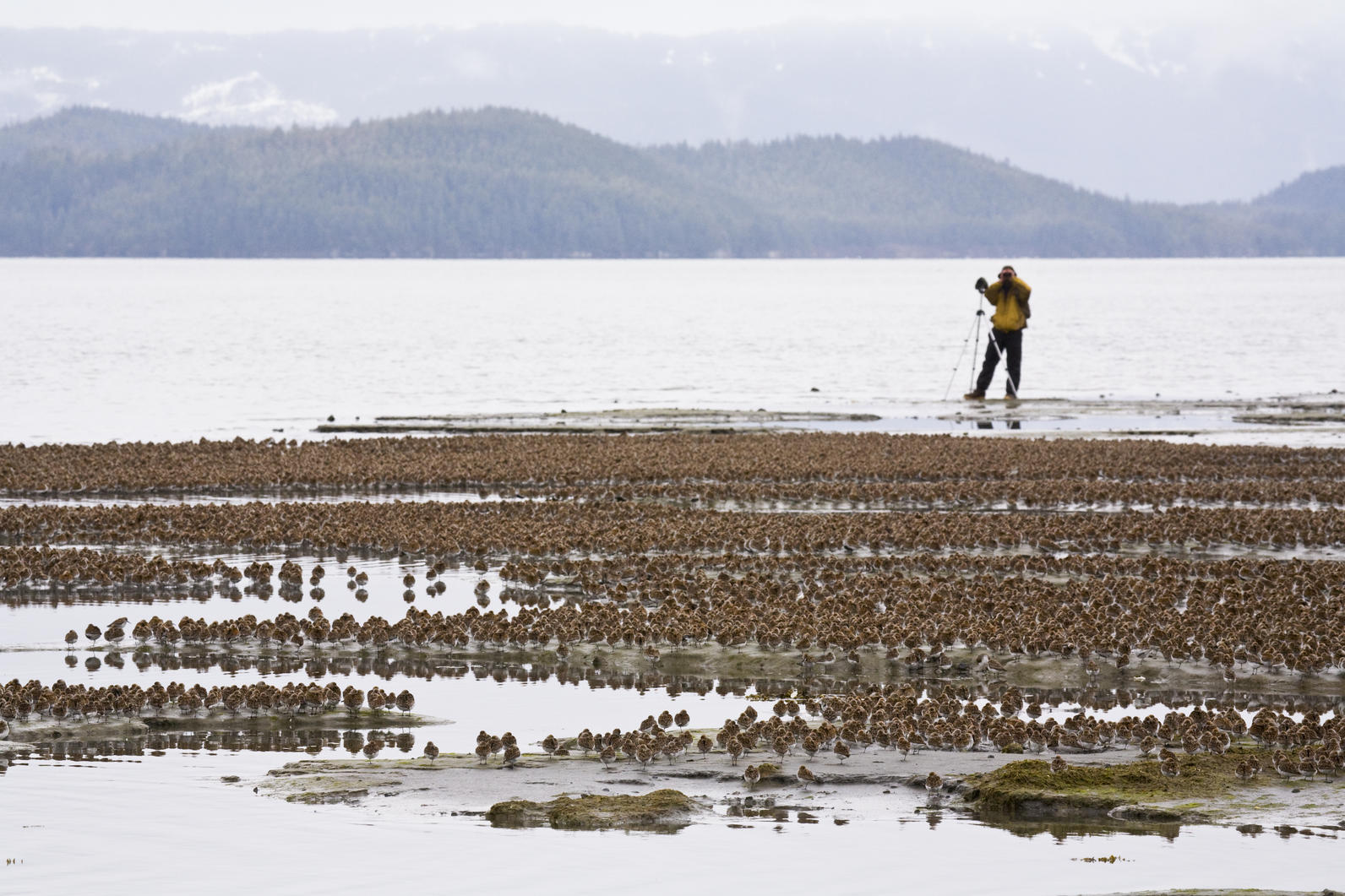 When: May 7–10, 2020
Where: Cordova
In early May, the tidal flats of the Copper River Delta shimmer with the activity of hundreds of thousands of shorebirds. As many as 5 million shorebirds rest and feed here during spring migration. Organized by the Cordova Chamber of Commerce, the Copper River Delta Shorebird Festival provides the ideal opportunity for bird watchers to be part of this epic migration. Many activities, workshops and community events are offered throughout the festival.
For more information please call (907) 424-7260 or visit the website.
When: May 7–10, 2020
Where: Homer
Enjoy presentations on birding both around the globe and here in Alaska at the 27th Annual Kachemak Bay Shorebird Festival. Organized by Friend of Alaska National Wildlife Refuges and held at the Islands and Oceans Center, expert speakers, naturalists, and guides will share their extensive wealth of birding knowledge. Enjoy field events; workshops; presentations; boat, bus, and kayak tours; and a number of birding hotspots in and around the Homer area. When your day of birding and exploring Homer winds down, spend your evening enjoying the great line-up of entertainment for all ages.
Find more information on the website or contact the festival by email.
Learn about the birds we share with other states and continents at these family-friendly events.
When: May 17, 2020
Where: The Alaska Zoo, Anchorage
Celebrate global bird conservation when you migrate to the Alaska Zoo for this annual event focusing on all things birds! Visit the Alaska Zoo website for more information.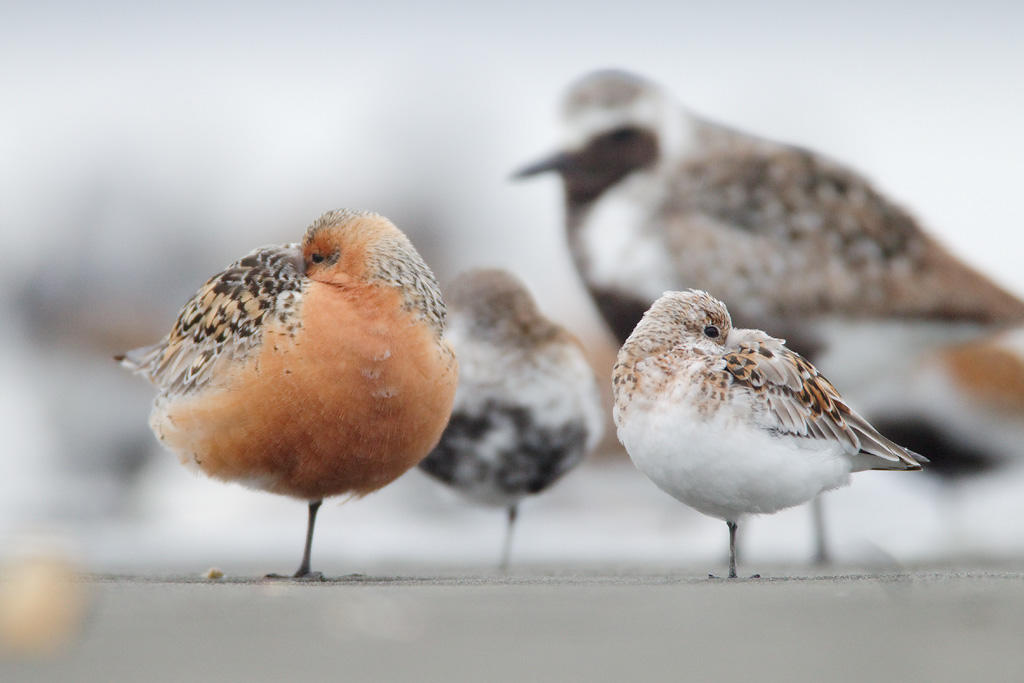 When: May 15, May 22, and May 29, 2020
Where: Central Kenai Peninsula (Soldotna, Kenai, Seward)
The central Kenai Peninsula area offers pristine beaches, beautiful state parks, a fantastic wildlife refuge, and, best of all, thousands of birds. Previously, the Keen Eye Birding Club organized the annual Kenai Peninsula Birding Festival. This year, the Keen Eye Birding Club is organizing a series of weekend walks and events in the Kenai/Soldotna area suitable for the beginner as well as the advanced birder. The Big Sit - an annual national bird watching event where participants record all the bird species they see or hear while within a 17' diameter circle for any period up to 24 hours - will be held on May 18 from 6 a.m. to 6 a.m. the next day (May 19).
When: TBD
Where: Tetlin National Wildlife Refuge Visitor Center, Tok
This festival has become a welcome tradition in Tok. Sponsored by the Tetlin National Wildlife Refuge, the nearly week-long festival includes birding tours, kids' activities, a junior duck stamp art competition, a young naturalist competition, and a live bird presentation. Call (907) 883-5312 or email the Tetlin National Wildlife Refuge for more information.
When: May 28–31, 2020
Where: Yakutat
Every Alaska community has a claim to fame regarding its natural resources. Yakutat is no exception. One of the largest and southernmost known breeding colonies of Aleutian Terns exists here. The earliest record of breeding Aleutian Terns in Yakutat – on the Situk River Flats – is 1922; the colonies in the Yakutat area appear to be a stronghold for a suspected declining worldwide population. The Yakutat area is currently at the forefront of Aleutian Tern research, including studies on population trends, nesting ecology, and migration patterns.
The festival includes field trips, including viewing Aleutian Terns, children's activities, Native cultural events, and art show.
Learn more on the website.
Seward Seabird Festival
When: TBD
Where: Seward
When: TBD (August 2020)
Where: Fairbanks
Join the Friend of Creamer's Field for a celebration of the abundant fall migration. Events include Brunch with the Cranes, nature walks, a kids' crane walk, crafts, a crane calling contest, a drawing cranes workshop, a driving tour of Fairbanks birding hotspots, a live birds of prey program, bird research talks, and of course crane watching. The annual Tex-Mex feast will be Saturday night outside under the event tent. For more information, visit Friends of Creamer's Field website, call them at (907) 452-5162 or email Friends of Creamer's Field.
When: TBD (November 2020)
Where: Haines
Come celebrate one of the largest gathering of Bald Eagles in the world! Daily busses and/or vans will carry you safely to the Alaska Bald Eagle Preserve to witness the annual 'Gathering of the Eagles.' At this time of year, over 3,000 eagles can be found in the Preserve feeding on a late run of salmon.
You can choose to attend photography workshops, wildlife presentations, tours, classes, and live raptor presentations. The Festival includes evening entertainment to round out your Festival experience.
For more information, call (907) 766-3094 or visit the website.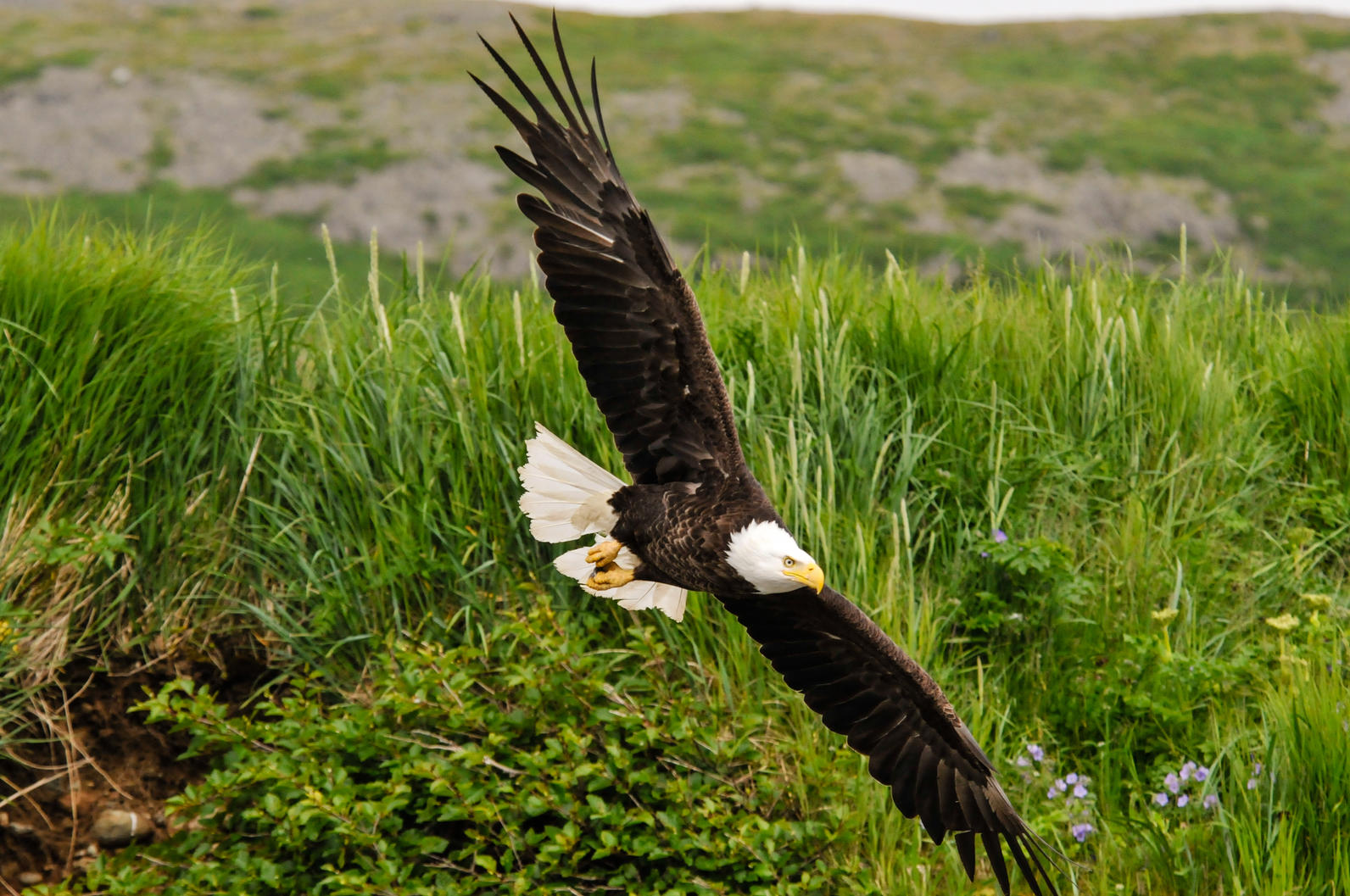 How you can help, right now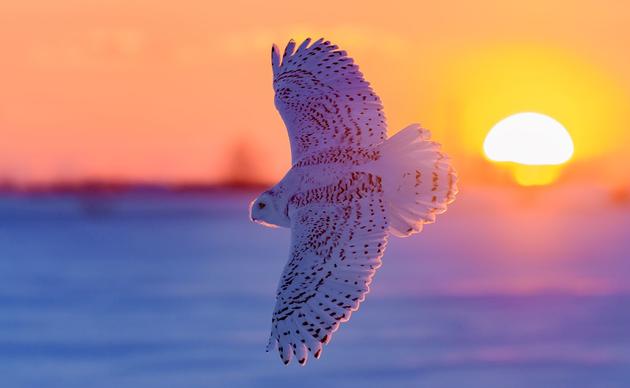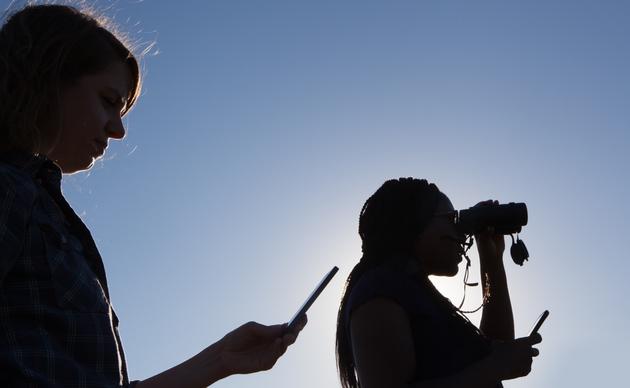 Bird Poetry Corner
Calling all poets! If you are inspired by the birds you see (or hear), join us in our poetry corner for weekly online poetry writing and sharing.