Conservation
Chukchi Sea
Audubon Alaska works to protect habitat for eiders, walrus, and other wildlife in the Chukchi Sea.
What's the Arctic Ocean like throughout the summer? Find firsthand accounts from field reserachers, underwater sound recordings, and more on Audubon Alaska's Vital Arctic Ocean Areas Storymap.
See Audubon Alaska's maps of important wildlife areas in the Chukchi Sea for eiders, bowhead wales, walrus, and other birds and wildlife. (File size: 13M) Audubon Alaska submitted these maps and comments to the Bureau of Ocean Energy Management in April 2016.
The Chukchi Sea, off the coast of northwest Alaska, is one of the most productive ocean ecosystems in the world. Its vast, shallow sea floor and seasonal ice cover provide nutrients and pristine habitat for a multitude of organisms, ranging from walruses to ice seals to whales to millions of seabirds to the top predator mammal, the polar bear.
But the Chukchi Sea is changing dramatically. The evidence of global climate change is evident here perhaps like no other place on earth. Sea temperatures are rising, shorelines are dramatically eroding, and summer sea ice is receding to historic lows. As sea ice retreats, there are substantial prospects for new industrial activities in the Chukchi, including commercial fishing, commercial shipping, and oil and gas extraction.
Scroll down to read more about the magnificent wildlife of the Chukchi Sea, Audubon's position on balance in the Arctic, and how you can help protect the Chukchi Sea.

Mammals of the Chukchi
The Chukchi Sea is distinctly different from lower latitude seas and makes direct and important contributions to global ocean and climate systems. Ice in particular is a critical feature of the Chukchi. The ice edge produces a rich profusion of phytoplankton, which is the base of the food chain for all marine and coastal Arctic wildlife and people, especially with a lack of sea floor predation by warmer water fish, such as salmon and pollock. The Chukchi's shallow and highly productive sea floor allows bottom-dwelling prey (crustacea, mollusks, etc.) to flourish, creating a buffet for wildlife specialized to feed off the ocean floor, such as walrus, seals, gray whales, and deep-diving sea birds. Many of these species also rely on ice edges for resting, denning, and/or calving.
Perhaps most famously, the Chukchi Sea is home to roughly half of America's polar bears, approximately 2,000 animals, or one-tenth of the world's population. Polar bears are integrally tied to sea ice for hunting, resting, breeding, and denning. Yet as the summer sea ice has retreated dramatically in recent years, especially off the coast of Alaska, polar bears are increasingly denning on coastal lands instead. The melting sea ice has also reduced the area available to polar bears for hunting seals, the bear's chief prey species, and is forcing bears to swim farther in search of food and denning sites. A September 2007 study from the United States Geological Survey forecasts a loss of two-thirds of the world's polar bears—and all of Alaska's polar bears—by 2050. Other studies have documented polar bear drownings, smaller body size, lower cub survival rates, and cannibalism due to sea ice retreating. Based on this evidence and other scientific work, the polar bear was declared "threatened" under the Endangered Species Act (ESA) in 2008.
The most common prey species of the polar bear is the ringed seal, one of the so-called "ice seals" of the Chukchi. Other Chukchi ice seals include ribbon, bearded, and spotted seals. True to their nickname, these seals are ice dependent, relying on ice edges to hunt and give birth to and nurse pups.
In addition to seals, most of the Pacific walrus population uses the Chukchi Sea during the summer months. Unlike seals, walruses cannot swim indefinitely and rely on ice floes extensively for resting and as platforms from which to feed on mollusks and other benthic invertebrates. In recent years, as the ice retreated beyond the continental shelf, more than 10,000 walrus "haul out" on shore in Alaska and in Russia, and thousands of walruses have been killed in stampedes as the animals crowded onto the shoreline in these extraordinary numbers. Walruses have also suffered from population declines as feeding and nursing their young have grown increasingly difficult. The US Fish and Wildlife Service is investigating listing the Pacific walrus under the ESA.
The Chukchi is also important for whales. Endangered fin and humpback whales, and formerly endangered gray whales, feed in the Chukchi's shallows, and up to 3,500 beluga whales use Kasegaluk Lagoon near Point Lay for feeding, calving, and molting. In addition, most of the western Arctic Ocean's endangered bowhead whales, the most important subsistence and cultural resource of many Alaskan North Slope residents, migrate along the Chukchi coast.

Birds of the Chukchi
The bays, inlets, and river outlets lining the Chukchi also provide breeding, feeding, and staging areas for millions of shorebirds, seabirds, and waterfowl. At least 15 species on Audubon's Alaska WatchList use the Chukchi, including Spectacled Eiders, which are listed as threatened under the ESA, and Yellow-billed Loons, which have been found to warrant ESA listing (but are not a study priority).
There are small populations of Kittlitz's Murrelets in the Chukchi Sea. Nests have been found inland in the DeLong Mountains and Lisburne Hills, and murrelets have been found up to 40-50 miles offshore, primarily in the Cape Lisburne area north of Point Hope. Kittlitz's Murrelets have undergone dramatic reductions in population in recent years. The US Fish and Wildlife Service decided not to list the species under the Endangered Species Act, but it remains to be seen how changes in climate will affect this species.
Several globally and continentally significant Important Bird Areas (IBAs) are within the Chukchi, including a dozen IBAs on the US side of the Chukchi Sea and six more on the Russian side. Included among these are marine feeding areas for Northern Fulmars and Short-tailed Shearwaters and nesting and feeding areas for huge colonies of Common Murres and Thick-billed Murres.
Ledyard Bay, an IBA just south of proposed oil and gas leases, is a Critical Habitat Area for Spectacled Eiders, listed as a threatened species under the Endangered Species Act (ESA). In fact, most of the female Spectacled Eiders that breed on the Arctic Coastal Plain molt in Ledyard Bay. About 33,000 Spectacled Eiders and 500,000 King Eiders feed on mollusks and other bottom food in the shallow waters of the Bay. From April into November, nearly all of the breeding King Eiders from the US and Canada, plus many Russian breeding King Eiders, migrate through, stage, and forage in the eastern Chukchi. King Eiders utilize the shallow open polynas (openings in sea ice) of the Chukchi to dive for mollusks and other invertebrates in spring and early summer, prior to dispersing to breeding grounds in Canada and Russia and on Alaska's North Slope.

Oil and Gas Leasing in the Arctic Ocean
Despite its spectacular wildlife, the Chukchi Sea is under intense pressure from prospective oil and gas development, especially as the sea ice melts. December 2013 was the deadline for a Chukchi Sea call for Information from the Bureau of Ocean Energy Management in preparation for a potential oil and gas lease sale in 2016. See Audubon Alaska's maps of important wildlife areas in the Chukchi Sea for eiders, bowhead wales, walrus, and other birds and wildlife. (File size: 4M)
A Big Step Forward...
In January 2015, there was good news for parts of the Chukchi and Beaufort Seas: President Obama permanently withdrew several areas from oil and gas leasing. The areas the Administration chose to withdraw are important for subsistence, and provide key habitat for birds and wildlife. A number of other very important areas in the Arctic Ocean remain open to drilling. This action protects a portion of Audubon's recommended conservation area around Hanna Shoal, where sea ice lingers longer than in other places, providing important habitat for ringed, bearded , and ribbon seals and especially for walrus. Common and Steller's Eiders migration through here, and this is one of the only documented areas in U.S. waters where Ivory Gulls congregate.
Sliding Backwards...
In February of 2008, in its first lease sale in nearly 20 years, nearly three million acres in the Chukchi Sea were sold for over $2.6 billion. The leased areas are roughly 50-60 miles from the northwest coast of Alaska. Audubon, in partnership with several Alaska Native and conservation groups, filed a lawsuit to block implementation of that lease sale and future exploratory activities.The court found that the agency had vastly underestimated the possible impacts of a large spill and ordered a revision of the assesment.
In February 2015, the Bureau of Ocean Energy Management (BOEM) released the disappointing revision. The plan acknowledges a 75% chance of a major oil spill, which:
could result in the deaths of large numbers of polar bears;
could result in many thousands of seals, especially ringed seal pups, dying from oil exposure;
could decimate bird populations and result in population-level effects for most marine and coastal bird species that would take more than three generations to recover;
could kill 60,000 brant and have major impacts on the Pacific flyway brant population;
could result in "large-scale mortality" for murres, puffins, kittiwakes, auklets, and shearwaters.
Despite the potential for disaster, BOEM rushed through the process to approve the plan so Shell could start drilling.
Adjacent to the Chukchi Sea to the east, the Beaufort Sea is under similar development pressure, though courts have intervened. Shell Oil attempted exploratory drilling in the Beaufort close to the Arctic National Wildlife Refuge in 2012, but was plagued by a series of mishaps, including the grounding of the drill rig the Kulluk near Kodiak on New Year's Eve. Only one field in the near-shore outer continental shelf (OCS) of the Beaufort Sea, off the coast of Prudhoe Bay, is currently producing oil, though the State of Alaska has held several lease sales in the state-owned waters of the Beaufort Sea within three miles of shore.

Balance in the Arctic: Audubon's Position
Although Audubon has not opposed oil and gas leasing and development in many areas of the Arctic, there are several places where natural values are so important, and/or where so little is known of the dynamic environment, that further development should not be allowed. The Chukchi Sea is one of those special places.
Global climate change is a growing threat, and its effects in the Arctic are obvious and dramatic. In 2014 the summer minimum polar ice pack was at the 6th lowest ever recorded. Some scientists predict that the permanent Arctic Ocean sea ice may be gone by 2040.
With the disappearance of sea ice habitat, there has been a flurry of petitions and proposals to protect several of the Arctic's at-risk, ice-dependent marine mammals under the ESA. Given indications of population decline and stress, the US Fish and Wildlife Service has listed the polar bear as threatened and found that listing the Pacific walrus as threatened or endangered is warranted. Meanwhile, the National Marine Fisheries Service has listed ringed and bearded seals as threatened.
The chances of an oil spill in these fragile waters are very real, and the technology for oil cleanup in remote, ice-choked waters does not exist. There is currently no way to adequately respond to oil spills in solid and broken ice conditions and a large spill could cause long-lasting and devastating sociocultural impacts, including contamination of food and water, erosion of community integrity and identity, and substantial impairment to subsistence due to animal loss or changes in migration routes and behavior. Mitigation measures to prevent adverse impacts on the Arctic Ocean environment and wildlife have not been adequately or realistically described.
In addition, Arctic oil and gas pose a major climate threat. Producing and burning projected technically recoverable oil and gas reserves in the Arctic Ocean has the potential to release 15.8 billion tons of CO2 (4.31 GtC) into the atmosphere (equivalent to the CO2 released by all forms of transportation in the US for nine years). Given the difficulty of accessing oil and gas in the Arctic and the tremendously high environmental risks associated with a possible oil spill, it makes sense to leave Arctic Ocean oil and gas in the ground.

Audubon's position is that leasing in the Chukchi Sea should not be permitted until:
the needed research has been conducted,
potential impacts and mitigation measures have been adequately addressed,
effective oil spill clean-up technologies have been demonstrated and proven,
critical habitat has been designated for all ESA species
and the US and world have adopted a climate plan that adequately reduces CO2 emissions.
As part of Audubon's effort to protect the Arctic Ocean, Audubon has engaged in an intensive effort with our conservation partners to identify and map the most important ecological and subsistence use areas in the Chukchi and Beaufort seas and highlight the need to protect them. Those findings, based on the best available science, can be found here.

What You Can Do
Join the Audubon Action Alert Network to receive periodic email alerts on urgent Arctic, Alaska, and national conservation issues as they arise.
Donate online now to Audubon Alaska to support our science and policy work in the Arctic.
Read More
December 2013 Bureau of Ocean Energy Management Call for Information for the Chukchi Sea, Audubon Alaska and partner comments and maps.
"Alaska's Important Bird Areas and Chukchi Sea Oil" – a blog article from the editors of Birder's World magazine
Audubon's November 2010 comments on the draft supplemental environmental impact statement on Lease Sale 193 (oil and gas leases in Alaska's Chukchi Sea)
Our October 2010 letter to the US Geological Survey providing comment on a science gap analysis for the Arctic Ocean
How you can help, right now
Donate to Audubon Alaska
Audubon Alaska depends on supporters like you to make our science-based conservation success possible.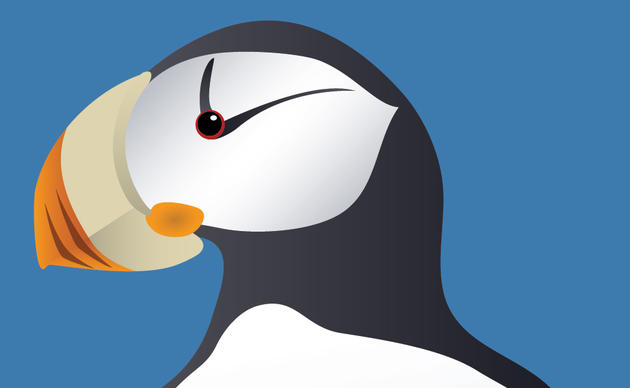 Ways to Help
There are many ways to support Audubon Alaska, from various types of donations to participating in a citizen science project. Choose which is best for you!