Protect some of the last remaining old-growth temperate rainforest in the world.
From Salmon to Seabirds: A New Ecological Atlas of Southeast Alaska
Where can you find the highest number of bird species in Southeast Alaska? Where does the habitat of brown and black bears overlap? Audubon Alaska's newest publication, the Ecological Atlas of Southeast Alaska, answers these questions and more through maps and written descriptions. Audubon Alaska researched data and compiled information from researchers and agencies to create a thorough look at the landscape of Southeast, from human uses such as airports and ferry routes to wildlife uses such as bird and salmon habitat.
In the Ecological Atlas, we have built upon the information of our previous works. We improved datasets such as forest vegetation, anadromous fish distribution, salt marsh estuaries, and Important Bird Areas. We included new information, such as projected climate change, mammal and bird viewing hotspots, metals mining, and infrastructure. The publication includes photos and charts that accompany the maps and writing, and ends with a conservation summary and set of management recommendations based on the information included. Audubon Alaska hopes this publication will serve as a guide to the physical, ecological, and human use patterns of the region and foster long-term ecological planning for Southeast Alaska.
You can download a high-resolution electronic version of the atlas (resolution is 144dpi, 100MB file).
You can download high-resolution (200 dpi) versions of individual chapters.
Print copies are available for purchase from Audubon Alaska for $105, plus $20 for shipping and handling. To order, contact Heidi DeCoeur at (907) 276-7034 or by email.
Tongass Management Plan Amendement Moves too Slowly
On February 22, Audubon Alaska submitted our comments on the US Forest Service's proposed amendment to the Tongass Land Management Plan. Nearly 23,000 Audubon members in Alaska and across the country expressed their concern that the amendment doesn't move quickly enough to end old-growth logging in the nation's largest National Forest. See Audubon Alaska's in-depth comments or read the Press Release.
Audubon Alaska Board member John Schoen's letter offers an important perspective on the long-term cumulative toll that old-growth logging has taken on the Tongass' biological diversity and ecological integrity. John is a retired Alaska Department of Fish and Game wildlife biologist and former Executive Director and Senior Scientist for Audubon Alaska.
Old-growth Logging the Culprit for Wolf Decline
In response to an Alaska Department of Fish and Game report in May that revealed a drastic decline in the wolf population on Prince of Wales and surrounding islands, Audubon Alaska's science and policy team developed a report, Prince of Wales Wolves, examining the underlying reason for the decline: large-scale, old-growth, clearcut logging.
You can help protect the Prince of Wales wolves by contributing to the Tongass Defense Fund.
TIMBER SALES
Did you know logging in the Tongass has cost taxpayers $1 billion since 1982? Learn more.
See the Audubon Alaska report and maps about how Big Thorne timber sale would harm wolf and deer on Prince of Wales.
The Big Thorne timber sale puts 120 million board feet of old-growth trees on the chopping block. It the largest timber sale on the Tongass in a decade. The sale takes from approximately 6,000 acres of forest on central Prince of Wales Island, which already has been severely logged.
One major concern with the sale is the effect it will have on Alexander Archipelago Wolves. Southeast Alaska wolf expert Dave Person sent comments to the Forest Service stating that the timber sale might result in eradicating wolves from Prince of Wales Island. In October 2013, The Forest Service put the Big Thorne timber sale on hold until the agency conducted more in-depth study of the effects of the massive logging on wolves (Read the Audubon Alaska press release). In May 2014, the agency said Big Thorne wouldn't affect wolves.
In June 2014, Audubon Alaska, working closely with wolf biologist Dave Person, submitted comments to the Forest Service that maps current and future impacts of 60 years of logging on Prince of Wales. Our results strongly suggest that the Forest Service got it wrong, that wolves are at very high risk on Prince of Wales.
TONGASS LAND MANAGEMENT PLAN: TRANSITION OUT OF OLD-GROWTH CLEARCUTTING?
In early October 2013, the Forest Service announced it would make a "modification" to the Tongass Land Management Plan in order to begin the transition away from old-growth timber sales. "This announcement is a disappointing start," said Jim Adams, Policy Director for Audubon Alaska. "It doesn't discuss the most important elements of any modification to the Tongass management plan. There is no mention of ending clear-cut old-growth logging in 3 to 5 years to protect the wildlife and salmon of the Tongass. And no mention of shifting the Forest Service's focus to protecting and enhancing the fishing and tourism industries the region relies on for its economic future." The amendment draft is expected to be released for public comment in November 2015.
Read the Audubon Alaska Statement.
About the Tongass
The Tongass National Forest in Southeast Alaska is our nation's largest national forest, nearly 17 million acres in size. In combination with British Columbia's Great Bear Rainforest immediately to the south, it encompasses the largest intact temperate rainforest on earth. Stretching 500 miles north-to-south, the Tongass includes thousands of islands, countless streams, glacial fjords and lush valleys backing into spectacularly rugged mountains, and sprawling forests of majestic, old-growth cedar, spruce, and hemlock trees. The Tongass also supports abundant fish and wildlife, including all five species of Pacific salmon, brown (grizzly) bears, wolves, Sitka black-tailed deer, Bald Eagles, Northern Goshawks, and Marbled Murrelets.
Logging over the last century, however, has changed the Tongass, particularly by targeting the rare, old-growth forest stands with the biggest trees. While only nine percent of the productive old growth in the Tongass has been clearcut to date, perhaps half of the big-tree old growth has been cut. Yet these same, productive stands are also the most important for fish, wildlife, and ecosystem integrity.
While the Tongass still boasts healthy populations of fish and wildlife, many of its most important places are still at risk. Today, conservation of the Tongass is at a critical juncture. The U.S. Forest Service is currently amending its forest management plan, which continues to focus timber harvest on many unlogged watersheds with high wildlife, fisheries, and recreational values.
The Tongass National Forest provides us with the greatest opportunity in the nation, if not the world, for protecting temperate rainforest at the ecosystem scale. But this opportunity will require a new, balanced approach for conserving the most important places in the forest while also providing sustainable economic opportunities for local communities.
Audubon at Work in the Tongass
In partnership with The Nature Conservancy (TNC), and with input from dozens of scientists, local residents, and resource managers, we have studied, analyzed, mapped, and described the coastal forests and mountains of Southeast Alaska to identify the most significant areas of highest ecological value in the region.
You can read our conservation assessment online, download our watershed matrix, view our Conservation Area Design Map (2.5MB, PDF format) and a gallery of Tongass resource maps, or download the Introduction.
With this science, Audubon Alaska and TNC have devised a place-based approach to protect and/or restore the most significant places within the Tongass. If we are to ensure the integrity of the Tongass ecosystem—including the abundant fish and wildlife populations that people use and care about—we must protect places like the Cleveland Peninsula, Honker Divide, Port Houghton, and the west side of Tenakee Inlet on Chichagof Island, to name a few.
The Audubon-TNC conservation assessment also identifies some places where both careful timber management and conservation could occur through forest restoration activities and second growth management for wildlife.
Many thanks to the ESRI Conservation Program for their generous donation of ArcGIS software, which has been indispensable to Audubon Alaska's conservation science program.
What You Can Do
Donate to the Tongass Defense Fund now to support Audubon Alaska's science-based conservation work in the Tongass.
Join the Audubon Action Alert Network to receive periodic email alerts on urgent Tongass, Alaska, and national conservation issues as they arise.
Ask your members of Congress to protect the Tongass National Forest.
Suggested text: "I am writing to voice my support for the protection of the old-growth forests of the Tongass National Forest. The Tongass is our nation's largest national forest and one of the most significant old-growth temperate rainforests on Earth. It is an important haven for productive populations of fish and wildlife that are rare or threatened elsewhere, and it is our last chance to protect the temperate rainforest at the ecosystem scale. Subsidized logging in the Tongass has cost American taxpayers nearly $1 billion dollars since 1982. I urge you to eliminate taxpayer subsidies on new roads in the Tongass, support a transition from old-growth timber harvest to second-growth harvest, and protect the spectacular American treasure that is the Tongass National Forest."
Learn More
Watch our Tongass videos! Watch the two-minute introduction or the in-depth story of this global treasure.
The Tongass Timber Subsidy (2014) Fact Sheet
Letter to Dept. of Agriculture Secretary Tom Vilsack about risks of Sealaska legislation
Audubon Alaska's full report "America's Rainforest at Risk" or the Report Summary
"The Truth about Tongass": National Geographic Magazine's article from July 2007, featuring photo galleries, video, article text, and an interview with Audubon's John Schoen.
The Audubon-TNC conservation assessment and resource synthesis for the Tongass National Forest.
Abstracts from Audubon's 2009 Tongass Science Conference.
How you can help, right now
Donate to Audubon Alaska
Audubon Alaska depends on supporters like you to make our science-based conservation success possible.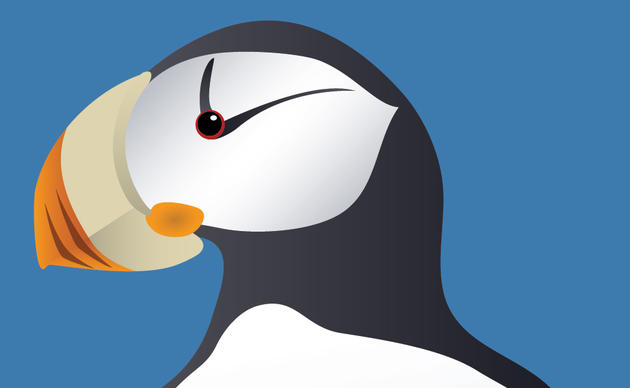 Ways to Help
There are many ways to support Audubon Alaska, from various types of donations to participating in a citizen science project. Choose which is best for you!