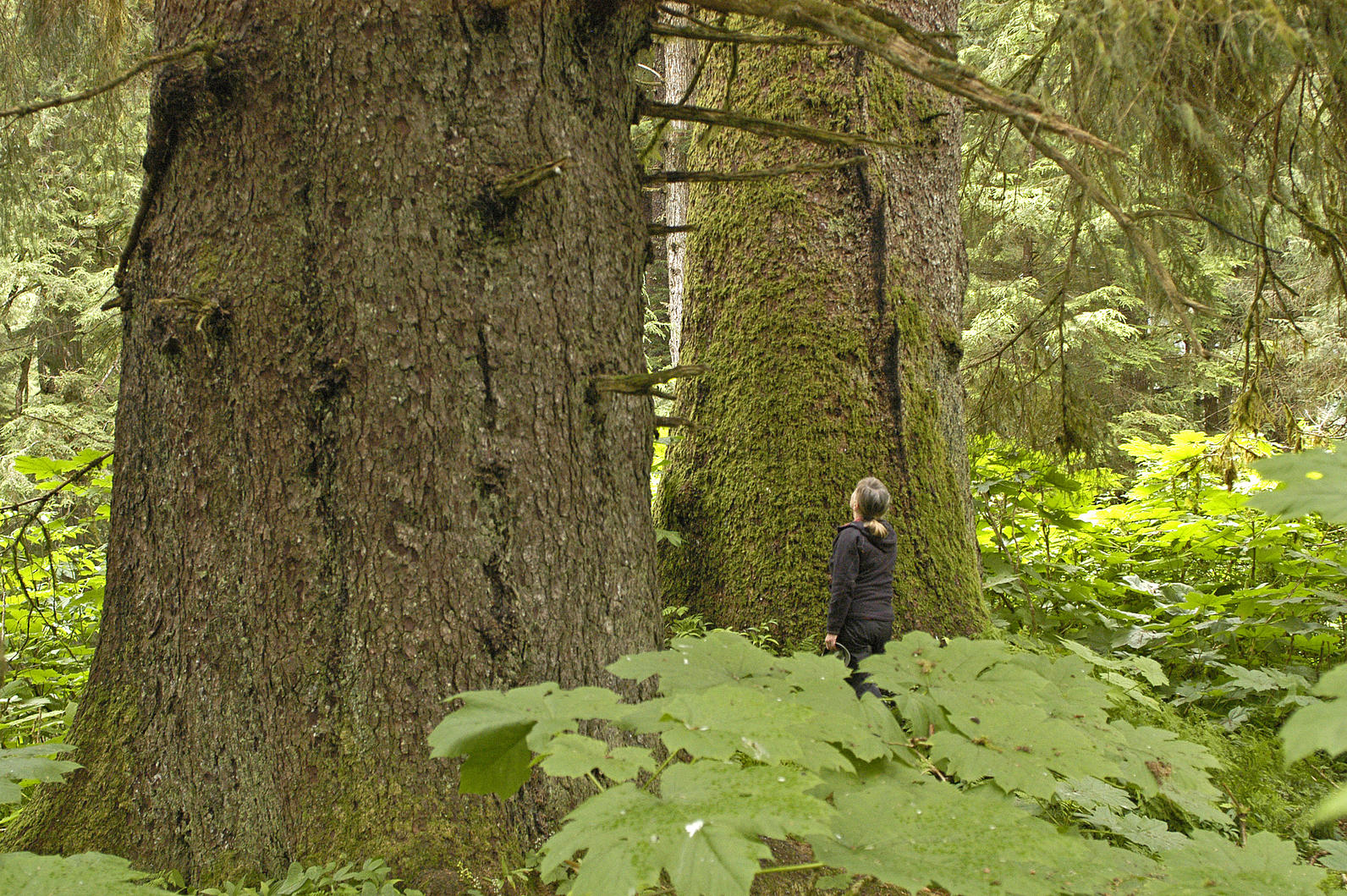 ANCHORAGE, AK – Yesterday marked the deadline for public comments on the US Forest Service's proposed amendment to the Tongass Land Management Plan. Nearly 23,000 Audubon members in Alaska and across the country expressed their concern that the amendment doesn't move quickly enough to end old-growth logging in the nation's largest National Forest. Audubon Alaska also submitted in-depth comments.
"While we commend the spirit of moving away from old-growth clearcutting expressed in the amendment, the Forest Service falls short in on-the ground action," said Susan Culliney, Audubon Alaska's Policy Associate. "The preferred alternative allows continued clearcutting for the next 15 years and has no definitive deadline for ending this destructive practice, which undermines the expressed goals of sustainability for the Tongass."
Ongoing old-growth clearcutting in the Tongass is at odds with the habitat values that old-growth forests provide for wildlife species such as Sitka black-tailed deer, black and brown bears, marbled murrelets, Alexander Archipelago wolf, and salmon. The Forest Service needs to start managing the Tongass as a "salmon forest": salmon are keystone species that transfer marine-derived nutrients into the terrestrial and freshwater ecosystems. In addition to directly providing food for wildlife from bald eagles to bears, salmon also provide indirect benefits to the forest such as providing nutrients for plant growth.
Keeping salmon habitat intact has wide-ranging benefits to people as well as wildlife. According to the Forest Service Alaska Region, salmon are also a cornerstone of Southeast Alaska's economy, with an estimated combined economic impact of $986 million in 2007. A successful forest management plan will leave old-growth logging in the past; recognize the fundamental role of salmon in the coastal, freshwater, and terrestrial systems; and harness the salmon resource to support the commercial and recreational fishing and tourism industries that are sustainable economic engines for the Southeast Alaska region.
The alternatives the Forest Service examined for the amendment are all confined to a narrow band of options that lack meaningful differences, with similarly vague and distant timelines for ending old-growth logging. A primary component of the forest transition must be to end large-scale old-growth clearcut logging, and the Plan should transition much faster than an open-ended 15 years.
Resources
Audubon Alaska comments on the 2015 Draft Tongass Land Management Plan Amendment and Draft Environmental Impact Statement
###
Since 1977, Audubon Alaska's mission is to conserve the spectacular natural ecosystems of the state, focusing on birds, other wildlife, and their habitats, for the benefit and enjoyment of current and future generations. Audubon Alaska uses science to identify conservation priorities and support conservation actions and policies, with an emphasis on public lands and waters.
Now in its second century, the National Audubon Society is dedicated to protecting birds and other wildlife and the habitat that supports them. Our national network of community-based nature centers and chapters, scientific and educational programs, and advocacy on behalf of areas sustaining important bird populations, engage millions of people of all ages and backgrounds in conservation. Audubon Alaska, a state office of the National Audubon Society, has worked to conserve birds in the state since 1977. www.AudubonAlaska.org