Conservation
Teshekpuk Lake
This large wetlands area is globally important for a number of shorebird and waterbird species.
Area-Wide Plan Protects Teshekpuk Lake Special Area
Teshekpuk Lake, located on Alaska's North Slope, teems with birds in the spring and summer and is one of the most ecologically important wetlands in the entire Arctic. Part of the National Petroleum Reserve-Alaska (Reserve), this sensitive area provides habitat for tens of thousands of molting geese, threatened species such as the Spectacled Eider, nesting shorebirds and waterfowl galore, and the 40,000-head Teshekpuk Caribou Herd.
For years Audubon has been a conservation leader working to protect Teshekpuk Lake. In February 2013 we had great news: the Bureau of Land Management announced that the first-ever comprehensive plan to manage the National Petroleum Reserve–Alaska would close 11 million acres to oil and gas development, including 3.1 million acres surrounding Teshekpuk Lake; this includes the globally-significant Teshekpuk Lake Important Bird Area (IBA).The plan also substantially expands the Teshekpuk Lake Special Area to 3.65 million acres. This plan protects roughly 90 percent of the places Audubon recommended for conservation.
A core area of wetlands surrounding Teshekpuk Lake―including critically important habitat for waterfowl, shorebirds, caribou, and polar bear―is protected under this plan, prohibiting any new leasing, drilling or industry infrastructure such as pipelines and roads. Overall, the plan provides a responsible balance that would protect about half of the nearly 23-million acre Reserve while still allowing for the vast majority of the area's oil to be accessed and developed.
Explore Teshekpuk Lake online
Background
The area around Teshekpuk Lake is a unique, wildlife-rich wetland wilderness nestled in the Northeast Planning Area of the Reserve in the Western Arctic. Encompassing nearly 23 million acres, the Reserve is the size of Indiana and is the largest single unit of public land in the nation. Originally set aside as an oil reserve for the United States Navy, the Reserve has been managed by the Department of the Interior since 1976 "to meet the energy needs of the Nation," while providing "maximum protection" for fish and wildlife.
The Teshekpuk area encompasses one of the most important wetland complexes in the circumpolar Arctic. Consequently, the area around Teshekpuk Lake has been spared from oil and gas development for more than 40 years. Multiple Secretaries of the Interior from Cecil Andrus under President Carter to Bruce Babbitt under President Clinton have recognized the necessity of balancing development and conservation in NPRA and have prohibited oil and gas leasing in this most critical habitat.
In January 2006 the Bush Administration reversed this history of protection, opening the area to oil and gas leasing. This decision ignored more than 200,000 public comments, expert opinions from biologists and wildlife managers, objections from many Alaska Natives on the North Slope, and the wisdom of four previous administrations. Only an 11th hour federal district court ruling—the result of a suit brought by Audubon and five other conservation groups—halted the lease sale in September 2006, days before the scheduled sale. The court ruled that BLM failed to consider the cumulative environmental impacts of development in the Reserve.
After another public comment process and more than a year's worth of additional planning, the BLM released a revised environmental impact statement and activity plan in July 2008. The revised plan deferred oil and gas leasing in the Teshekpuk wetlands for at least ten years.
What makes Teshekpuk Lake so Special?
The area around the lake is the primary annual calving ground for the Teshekpuk Caribou Herd, an estimated 40,000 animals. The herd is a key subsistence resource for Alaska Natives on the North Slope. Thousands of caribou converge near Teshekpuk Lake each May and June, seeking calving grounds with few predators, low levels of disturbance, and abundant, high-quality forage. After calving, the caribou typically move to the coast north of the lake, looking for relief from insects.
The Teshekpuk Lake area is also one of the most important goose molting habitats in the circumpolar Arctic. When geese molt, they replace old, worn flight feathers, becoming flightless and vulnerable to predators and human disturbance. The areas north and east of Teshekpuk Lake provide ideal conditions for molting geese: a remote location that's free of development, large lakes where flightless birds can escape from predators, and tender sedges to fuel their high energy demands. It is no accident that geese gather annually near Teshekpuk Lake by the tens of thousands; as many as 35,000 Greater White-fronted Geese and 37,000 Brant molt at Teshekpuk Lake, plus thousands of Canada Geese and Snow Geese.
The geese are not alone. More than a dozen Alaska WatchList species nest, molt, or rest near Teshekpuk Lake, including threatened Spectacled Eiders, King Eiders, Red-throated Loons, Dunlins, and Buff-breasted Sandpipers. Of special concern is the Yellow-billed Loon, which nests on deep, fish-bearing lakes in the area and has qualified as a candidate for listing under the Endangered Species Act.
The birds summering around Teshekpuk Lake have international connections. For example, Brant spend their winters in Mexico, Greater White-fronted Geese in Texas, Tundra Swans in North Carolina, Buff-breasted Sandpipers in Argentina, Bar-tailed Godwits in New Zealand, and Yellow Wagtails in Asia.
Ways to Help
Contact your elected officials to express your support for permanent protection of Teshekpuk Lake.
Join the Audubon Action Alert Network to receive periodic email alerts on urgent issues for Teshekpuk Lake, NPRA, Alaska, and the nation.
Donate now to Audubon Alaska to help us promote a balanced management plan for oil and gas development in the Western Arctic and conserve important bird and wildlife habitats across Alaska.
Learn More
Audubon's 2011 Habitat Conservation Strategy for the National Petroleum Reserve - Alaska (240 KB, PDF format, 18 pages)
"Oil or Birds?": We don't have to choose! Listen to Stan Senner, Audubon Alaska's former Executive Director, talk about Teshekpuk Lake on Living on Earth, a nationally syndicated radio show.
"Birds of the North Slope": Listen to recordings of Red-throated Loons, Semipalmated Sandpipers, and Yellow-Billed Loons with Cornell biologist Gerrit Vyn.
Audubon Alaska's website on the Western Arctic and National Petroleum Reserve-Alaska (be sure to scroll down for links to several maps)
Profile of the Teshekpuk Lake and East Dease Inlet Important Bird Area
How you can help, right now
Donate to Audubon Alaska
Audubon Alaska depends on supporters like you to make our science-based conservation success possible.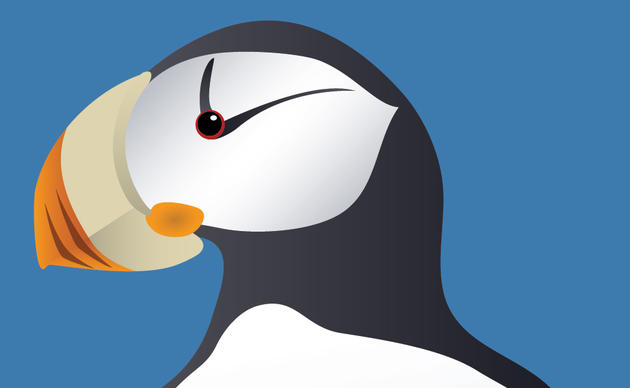 Tongass Defense Fund
Help defend the towering old-growth trees of the Tongass National Forest from clearcutting.