Support a Birdathon Team
Audubon Alaska's annual Birdathon begins every May! What's a Birdathon? It's a fun way to raise money for protecting Alaska's amazing birds by counting as many bird species as possible in a 24-hour period during the month of May. Audubon Alaska staff and board form teams and collect pledges per bird species they find or lump sum donations.

Birdathon serves as a reminder that when it comes to birds and wildlife habitat, Alaska is enormously important. Millions of birds from all over the world travel great distances every spring to reach Alaska to breed and nest during our long summer days. For 40 years, Audubon Alaska has been protecting important bird habitat across Alaska.
Support Birdathon
There are two ways to be a part of Birdathon. Make a donation now, or pledge an amount (eg. $1, $2, $5, or more) per species. Past counts vary from 63 - 98 species.
Make a Donation
Donate by supporting an individual, supporting a team, or by making a general Birdathon donation. Make a Donation.
Make a Pledge
Pledge a dollar amount of your choice ($1, $2, $5, or more) per species to a team or individual. You can also get creative and pledge extra for moose, rare birds, etc. Please email Kassandra Smith or call 907-276-7034 with your pledge.
2018 Birdathon Results
1st Place: Team All for Knot with 104 species
2nd Place: Team Swift with 100 species
3rd Place: Team Just Wingin' It with 74 species
4th Place: Team Denali Surfnerds with 52 species
Meet the 2018 Birdathon Teams!
This year four teams are competing for the first place trophy, and trying to avoid the dreaded second-place "rubber chicken" trophy.
Team All for Knot
As the winners of last year's Birdathon, Team All for Knot! is the team to beat. Composed of board member Eric Myers and executive director Nils Warnock, this team will be scouring the lands for every bird they can hear and see. But will they hold on to their trophy this year?
Team Swift
Fueled by the indignity of receiving the second place "rubber chicken" award last year, Team Swift is gunning for first place. With the motto "leave no turnstone unturned" this team starts early and ends late. Comprised of science director Melanie Smith, GIS biologist Ben Sullender, and policy director Susan Culliney, Team Swift can identify birds and tell you their conservation status.
Team Just Wingin' It
Team Just Wingin' It is serious about having fun, watching birds, and making sure there are plenty of good snacks. Made up of deputy director Michelle LeBeau, conservation biologist Max Goldman, and GIS analyst Erika Knight, this team specializes in exploring new and unusual birding locales, and appreciating the birds they see, while still making it home for dinner.

Team Denali
The exciting addition of a fourth team this year is sure to shake things up and break new Birdathon ground. Board member Jenna Hamm will lead her team in a birdathon in the vicinity of Denali National Park. This northerly team will have the advantage of catching more of the migration and accessing different habitat types. What will they see and how will they stack up against the established Birdathon teams?
How you can help, right now
Donate to Audubon Alaska
Audubon Alaska depends on supporters like you to make our science-based bird conservation possible.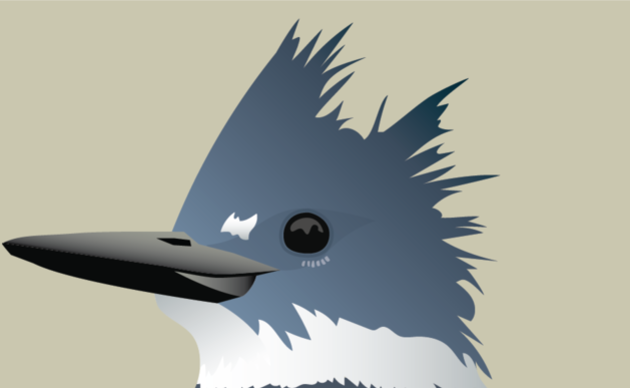 Ways to Help
There are many ways to support Audubon Alaska, from various types of donations to participating in a citizen science project. Choose which is best for you!