Get Involved
Arctic Refuge Virtual Bird Fest
What an amazing week it's been! Thanks for joining the online festival highlighting the migratory marvels of the Arctic Refuge!
The Arctic Refuge Virtual Bird Fest was held online from September 24-28, in celebration of a place few get a chance to see in person – the Arctic National Wildlife Refuge. This incredible place serves a vital role for birds that make their way to all 50 states across the country. Thank you to our partners US Fish and Wildlife Service, Friends of Alaska National Wildlife Refuges, Manomet, and all of the bird lovers from across the country that joined us to celebrate the world's most remarkable athletes, navigators, and survivalists: the amazing migratory birds of the Arctic National Wildlife Refuge.
Don't worry if you missed the event this year—activities are still posted on the event page for you to enjoy! And, we are planning to hold an even larger event next fall.
Dunlin Photo: Milo Burcham

Fun fact of the day - Australasian Flyway!

Dunlins, specifically the subspecies articola, use the Australasian Flyway to reach the Arctic Refuge. They fly from their wintering homes in Asia up along the Bering Sea to their summer breeding grounds in the Arctic. In fact, the Arctic National Wildlife Refuge welcomes birds from around the world (6 continents) who breed, rest, or migrate through during the summer months.

Dunlin young leave nest soon after hatching. Both parents tend young at first, but female often departs after a few days. Young feed themselves, are able to fly at age of 19–21 days.

Join us for a virtual journey with the Dunlin as he migrates to his summer home. Follow him as he travels all the way from China to the Arctic Refuge!

Common Eider Photo: Ron Knight

Arctic Refuge birds need you!

The Arctic National Wildlife Refuge is currently under serious threat of oil development. The U.S. Congress and the Trump Administration have passed the 2017 Tax Bill that included language to open the Refuge to oil and gas. Now is the time for Americans everywhere to speak up and prevent this terrible policy from moving forward. Audubon Alaska is closely tracking the administrative process and providing the scientific justification for saving the Arctic Refuge. We need your help!

Here's what you can do:

Donate to our Arctic Fund to support our Arctic science and policy work.
Sign up for action alerts and add your voice to the chorus calling to save the Refuge.
Share your thoughts with your community and local officials by writing a Letter to the Editor.
QUIZ: What bird are you?
Take this Quiz to find out which Arctic Refuge bird you are most like. Then, share your answer with other festival attendees on the Arctic Refuge Virtual Bird Fest event page.
How you can help, right now
Donate to Audubon Alaska
Audubon Alaska depends on supporters like you to make our science-based bird conservation possible.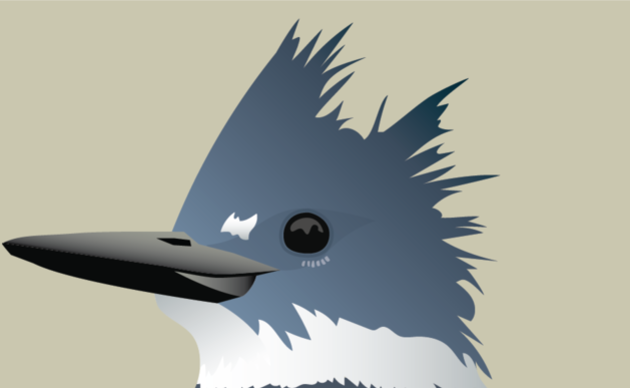 Ways to Help
There are many ways to support Audubon Alaska, from various types of donations to participating in a citizen science project. Choose which is best for you!