Join us on one of our many adventures across the country and globe, as we partner with travel experts to explore natural wonders across the world. By traveling with Audubon Alaska, you'll have an intimate, unique experience abroad, focused on nature, wildlife, and birds.
You'll travel with local guides and naturalists, Audubon Alaska staff, and others interested in birding abroad. Also, by traveling with Audubon Alaska, you help support our important work to protect Alaska's birds, wildlife, and the habitats they depend on — part of the trip cost includes a tax-deductible donation to Audubon Alaska.
We've led trips to birding hotspots in Costa Rica, Belize, Cuba, and the Galapagos Islands! To get the latest on our upcoming trips, subscribe to our quarterly eNews today.
Why travel with us?
-We work with local guides and naturalists.
-Small group sizes provide an intimate experience.
-Explore the world with like-minded individuals who care about birds and wild places.
-Tours are focused on nature, wildlife, and birds.
-To support bird conservation in Alaska through a donation to Audubon Alaska included in the trip cost.
For questions about traveling with Audubon contact us at (907) 276-7034 or audubonalaska@audubon.org.

2019 & 2020 Trips
Birding in Western Cuba
November 15-22, 2019
Join this Trip

Get to know the birds of Cuba during this introductory Caribbean birding program. Cuba's geography makes it the perfect classroom to study island endemism and biodiversity while meeting with local residents for authentic cultural exchange. Together with your ornithologist guide, you'll have the opportunity to seek out and identify highlights like the Cuban Trogon—Cuba's national bird, known locally as the Tocororo—and the world's smallest bird, the Bee Hummingbird. Learn more about this trip.
Experience Peru
November 9-18, 2020 with optional trip extension to Amazon
From cool, dry and rocky Pacific coast where the Andes rise rapidly to spectacular heights, to Polylepis forest and the mystery of Machu Picchu, this 10-day trip will show you the amazing diversity and culture of Peru. The tremendous range of ecosystems and the consequent diversity of its endemic species make the country a birder's paradise. Will you find a Humboldt Penguin waddling along the rocky coast? A Blue-crowned Motmot darting over the ruins of Machu Picchu? Or a Many-colored Rush Tyrant foraging in the reed beds near Cusco, the oldest continuously inhabited city in South America?
Learn more
about this trip.
Optional Trip Extension to Amazon
Continue your Peru adventure on this 6-day post-trip extension to Tambopata in the Amazon. Explore the Amazonian lowlands by boat and on foot to look for colorful macaws, tanagers, and the enigmatic Hoatzin.
Learn more
about this trip extension.
How you can help, right now
Ways to Help
There are many ways to support Audubon Alaska, from various types of donations to participating in a citizen science project. Choose which is best for you!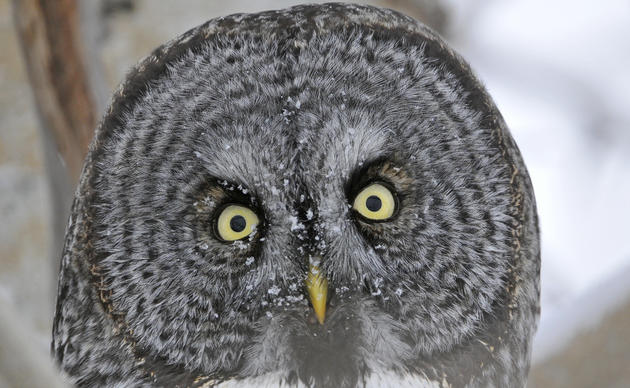 Alaska Arctic Fund
Help protect the spectacular natural ecosystems of the Arctic. Donate to the Arctic Fund and support Arctic programs and policy work.