Follow media stories about Audubon Alaska's efforts to protect birds.
Audubon Alaska is the leading voice for bird conservation in Alaska, and we are a resource for information on topics such as birds,
habitat conservation, climate change, wildlife policy, and a variety of related issues
. Experts from our organization appear in the press regularly. They are happy to share their knowledge and expertise. Press contacts for
Audubon Alaska are:
Michelle LeBeau, Interim Executive Director
(907) 276-7034
mlebeau@audubon.org
Audubon Alaska In the News
Arctic
Trump administration, North Slope Borough eye protected Teshekpuk area for drilling (Anchorage Daily News, August 15, 2018)
Interior official: 'millions' more acres in NPR-A to open for oil development(Alaska Public Media, August 9, 2018)
ConocoPhillips' Willow prospect advances with review effort by federal government (Anchorage Daily News, August 7, 2018)
No thanks to ANWR Drilling (LTE by Rebecca Wolfe, Anchorage Daily News, February 16, 2018)
ANWR drilling is huge gamble for Porcupine Herd (Op-ed by Ken Whitten, Fairbanks Daily News Miner, January 13, 2018)
Giessel's wrong on ANWR (LTE by Nils Warnock, Anchorage Daily News, January 12, 2018)
Trump Expands Offshore Drilling in "Assault" on Biodiversity and Coastal & Indigenous Communities (Democracy Now, January 11, 2018)
Secretary Zinke has it wrong on special interests in Alaska (Op-ed, Anchorage Daily News, January 1, 2018)
New oil estimate for NPR-A: It's 'HUGE' (Alaska Public Media, December 22, 2017)
Federal report finds 'huge' increase in North Slope oil potential (Anchorage Daily News, December 22, 2017)
Flagstaff's birders worried about arctic drilling in tax bill (Arizona Daily Sun, December 21, 2017)
Arctic Refuge drilling permission tucked into tax bill: What's at stake (Minn Post, December 12, 2017)
America's Wildest Place Is Open for Business (NY Times, November 11, 2017)
Ecological Atlas of Beaufort, Bering, and Chukchi Seas Conveys Years' Worth of Data, (KNOM, October 3, 2017)
Trump Administration Looks to Expand Oil Development in Alaska (NPR, Here & Now, September 20, 2017)
Thousands weigh in on opening more of NPRA (KTVA 11 News, September 6, 2017)
​Tongass National Forest
State of Alaska, USDA Forest Service Begin Work on Alaska State-Specific Roadless Rule (SitNews, August 3, 2018)
Roadless rule agreement pits lawmakers against environmentalists (KTVA, August 2, 2018)
Tongass plan isn't perfect, but Murkowski should let it work, Op-Ed (Anchorage Daily News, November 26, 2017)
Murkowski's draft Interior bill targets Tongass (Ketchikan Daily News, November 21, 2017)
FY2018 Draft Interior, Environment Appropriations Bill Released (SitNews Ketchikan, November 21, 2017)
Tongass plan defined as 'rule': Decision gives Congress say in TLMP 2016 amendment (Ketchikan Daily News, October 28, 2017)

WatchList, Important Bird Areas, and Bird Conservation
For stories prior to September 1, 2017 see our News Archive.
How you can help, right now
Donate to Audubon Alaska
Audubon Alaska depends on supporters like you to make our science-based conservation success possible.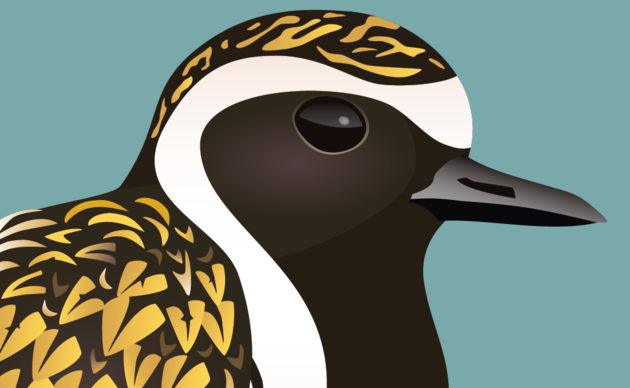 Ways to Help
There are many ways to support Audubon Alaska, from various types of donations to participating in a citizen science project. Choose which is best for you!